Can A Guilty Plea Really Deter Financial Crimes?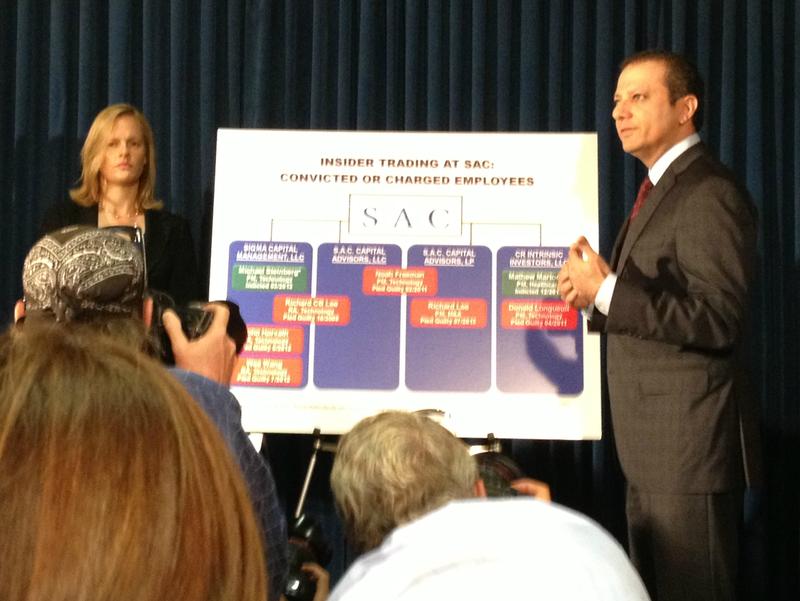 A Connecticut hedge fund has pleaded guilty to insider trading and agreed to pay a massive $1.2 billion penalty. The question now is whether SAC Capital's record-setting settlement will change behavior on Wall Street.
US Attorney Preet Bharara thinks his recent probes already have had an effect. He told reporters that when he listens in on wiretapped phone calls of people under suspicion of breaking securities laws, "You can tell from their conversations that they were a little more hesitant to engage in that activity."
Over the last four years, Bharara has obtained around 75 convictions in insider trading probes. From the start, he has made it a goal to end Wall Street's "greed-is-good" culture.
A recent survey of financial services professionals, however, found a quarter willing to engage in insider trading for profit of $10 million, and almost as many respondents said they knew of wrongdoing in the workplace.
All Things Considered Host Amy Eddings spoke with New York Times Columnist and WNYC contributor Joe Nocera about SAC. To listen to the interview, click on the audio player.