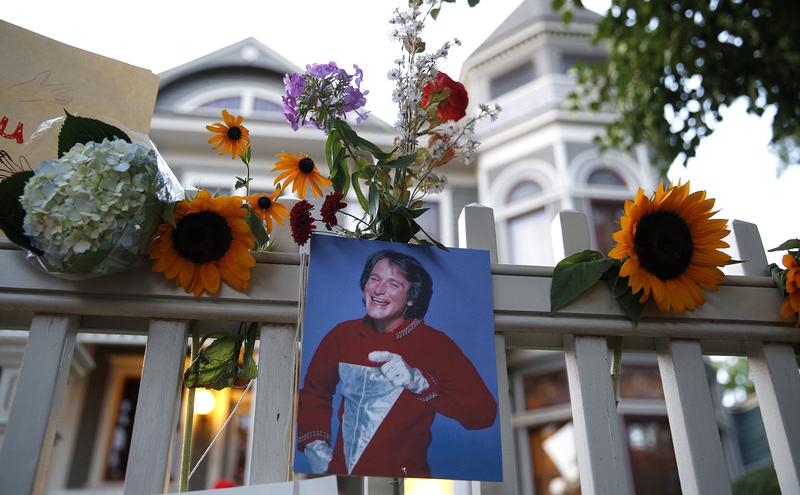 Across the country at kitchen tables and diners, in coffee shops and around water coolers, Americans have been discussing the tragic death of actor and comedian Robin Williams, who committed suicide on Monday at the age of 63. 
Williams's death continues to haunt people—there were numerous tributes and moments of silence for him in performances around the nation yesterday. And remembrances from Takeaway listeners also came pouring in.
See Also: A Tribute to Robin Williams, A Man That Touched America
"I will never forget the immense sadness that poured over me when I tried to make sense of the words displayed on my television: 'Robin Williams died from suicide,'" Takeaway listener Melissa Bowen wrote on our website. 
Whatever problems he had, Williams seemed to find an outlet in comedy. He put himself out there, but was his comedic playfulness just a kind of defense to hide a deeper sense of turmoil that came form within? Though Williams tackled topics like addiction onstage, few comedians of his generation discuss mental illness.
And now a new generation of comedians are plucking the depths of despair—for material. Jacqueline Novak is leading that charge. She recently released her first comedy album, "Quality Notions," and she's the author of the forthcoming book, "How to Weep in Public." She tells The Takeaway's John Hockenberry about walking the line when it comes to finding humor in mental illness.