The Campaign Jukebox: Jack was on the Right Track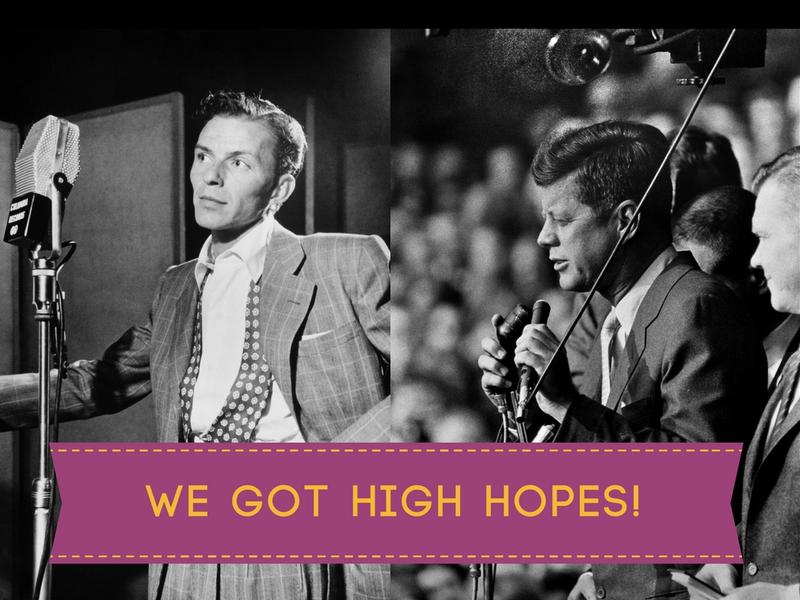 The Campaign Jukebox looks at the history of the campaign song, uncovering how it all began and what made the campaign song necessary.
In this episode, we're taling about the night Frank Sinatra and John F Kennedy met and how that encounter turned into an endorsement from Sinatra to Kennedy. It may not have been the first time a celebrity backed a candidate. But it was the first time the music made to back a candidate was heavily integrated into merchandise for the public. If you weren't able to attend a Kennedy rally, you could show support by purchasing a one-dollar copy of a "High Hopes" record, signed by JFK himself. After JFK won the election, he urged public service, established the peace corps, & set a goal of "landing a man on the moon and returning him safely to the earth" by the end of the decade. High Hopes indeed...
Listen to more episodes:
The Campaign Jukebox: Tippacanoe and Tyler Too - WNYC
The Campaign Jukebox: Happy Days with FDR