The Campaign Jukebox: Irving for Ike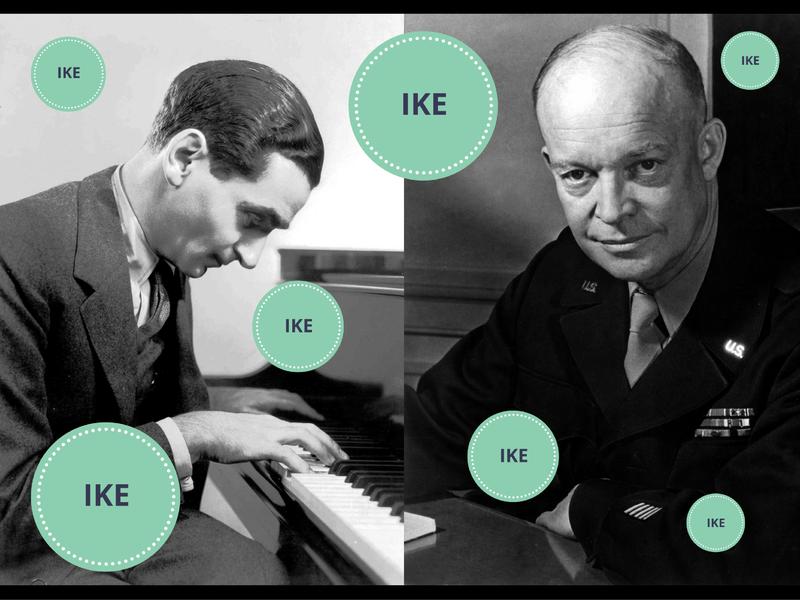 An artist backing a presidential candidate can make a big statement. The earliest example may have the King of Tin Pan Alley, Irving Berlin.
In London in February of 1944, Berlin was penning patriotic tunes and staging musicals for soldiers fighting WWII. Eisenhower, then a Supreme Allied Commander, was incredibly thankful for Berlin's efforts boosting morale with his music. Eisenhower wrote to Berlin, "You must know how much it meant to them to have you tell them that they were doing a good job and above all, that they were good soldiers."
And that interaction would lead to "They Like Ike" in Berlin's 1950's musical Call Me Madam, then adapted to "I like Ike" for the Eisenhower campaign, which led to "Ike" as our 34th president!
The Campaign Jukebox looks at the history of the campaign song, uncovering how it all began and what made the campaign song necessary.