Campaign to Bring Back Nigerian Girls Hits NYC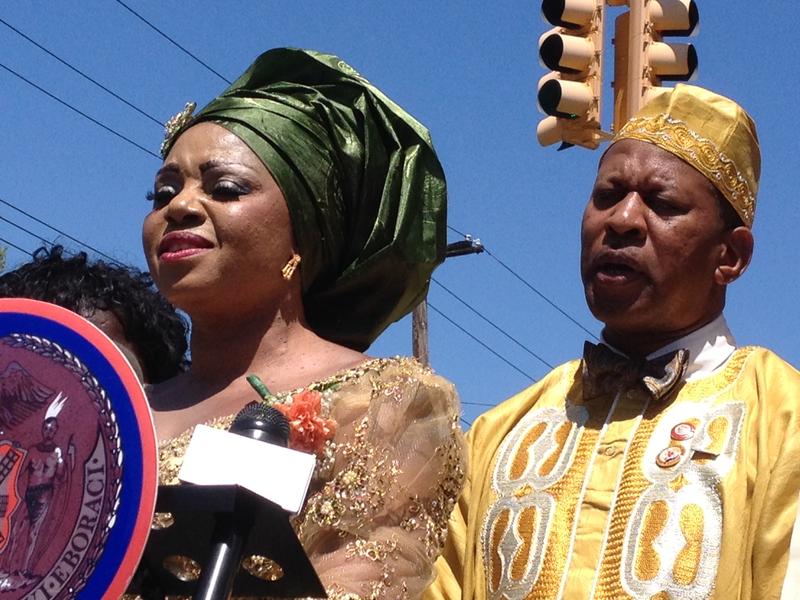 When Edith Nene Ahunamba moved to the Bronx from Nigeria, her 5 sisters stayed behind. More than a decade later, those five sisters are mothers to Ahunmaba's seven nieces. So when Ahunamba first learned about the 276 Nigerian schoolgirls that were kidnapped and have been held captive for more than three weeks by militants from the extremist group Boko Haram, she feared for her family.
"They just tell me to pray," said Ahunamba.
She joined dozens of others from the city's local Nigerian community at a rally in the Eastchester section of the Bronx on Sunday. Supporters hope increasing awareness and media attention of the hashtag #BringBackOurGirls will pressure the Nigerian government to find those missing.
Mayor de Blasio was among those who participated in rallies over the weekend to pressure the Nigerian government to secure the safe return of the kidnapped girls. Another rally is scheduled to take place on the steps of City Hall Monday.
U.S. Senator Charles Schumer is proposing a series of measures, including financial rewards for reliable information that leads to the return of the kidnapped girls and refugee status for any individual that helps find them. He also wants anyone who's caught buying or harming the girls added to an international terrorist database.
At the rally in the Bronx, City Councilman Andy King said he's supporting the #BringBackOurGirls social media campaign and urged others to do the same, "God forbid it happen to your neighbor. God forbid that it happen to you," said King. 
"We cannot ignore it because it's many miles away from our existence." 
City Councilman Andy King (right) and members of the local Nigerian community rally at an event in the Bronx to bring back the 276 kidnapped Nigerian schoolgirls. (Brigid Bergin)