Soundcheck
Camera Obscura: Brutal Honesty Through Soothing Love Songs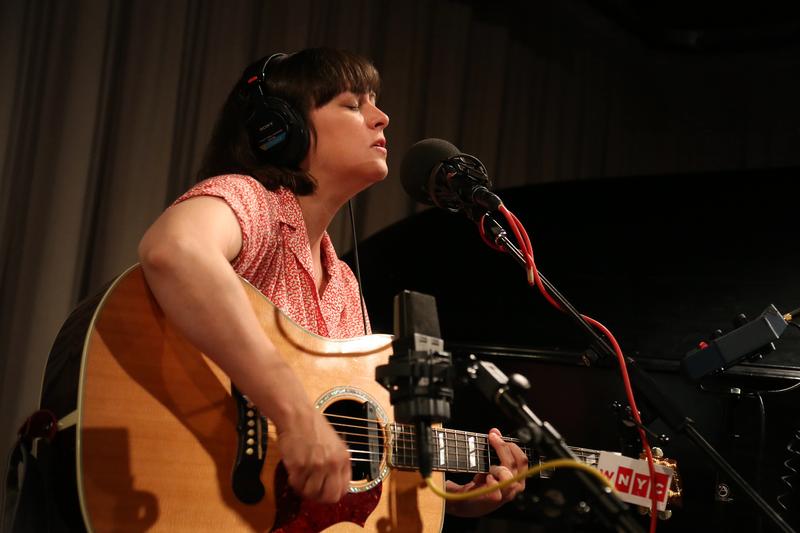 The world of indie rock is no stranger to heartbreak. Musicians have turned to lyrics as a form of therapy for hundreds of years, but most don't display the bewildering coalescence of harsh brutality and starry-eyed optimism that lead singer Traceyanne Campbell of Camera Obscura thrives at. The Scottish band's fifth studio album, Desire Lines, was recorded in Portland last year and features soothing music with stark acidic undertones.
Certainly, the understated beachy tracks make heartbreak a little bit easier to take. The music acts as a necessary sedative to harsh lyrics like "Three years in and I call to crush what remains of this love" from the single "Troublemaker." And guest vocals from Neko Case and My Morning Jacket's Jim James add a haunting complexity to the album's simplistic-yet-quirky style. Though Camera Obscura tends to have a nostalgic feel, Desire Lines' approach to love and loss feels personal and familiar, much like love and loss itself.
In a conversation with Soundcheck host John Schaefer, Camera Obscura reflects on coming back to record Desire Lines after a hiatus and health struggles, and on Scotland's upcoming referendum on independence.
For more photos, visit Soundcheck's Tumblr page.

Watch the music video for Camera Obscura's single "Troublemaker." 
Set List:
"Do It Again"

"French Navy"

"Desire Lines"