The Takeaway
In California, Bilingual Education on the Ballot this November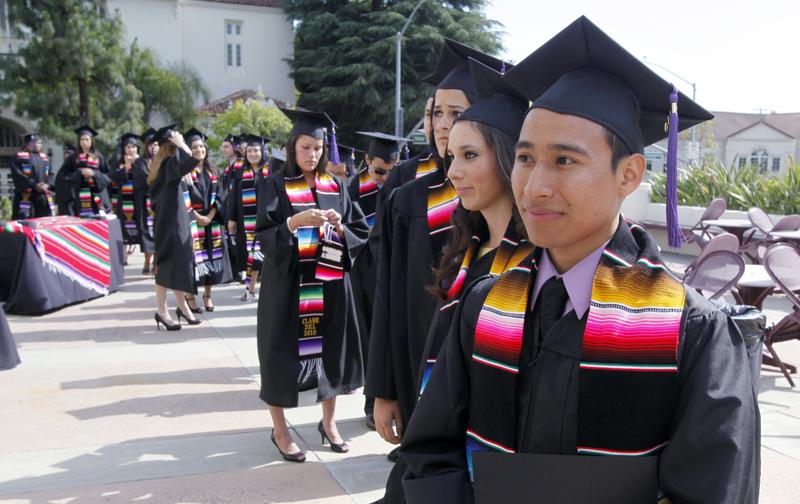 Click on the 'Listen' button above to hear this interview.
In 2015, there were over six million students enrolled in California public schools. One in six of these students speak English as a second language. This November, Proposition 58 will ask voters in the state to decide how to best teach native and non-native English speakers. The ballot measure would permit public schools to teach classes in languages other than English without written consent from a parent, but in an increasingly multilingual and multicultural world, best practices for teaching students are highly contested. 
Ron Unz, a wealthy software engineer and leader of the organization English for the Children, says the ballot measure should be laid to rest. Eighteen years ago, Unz supported legislation (Proposition 227) that limited bilingual education in favor of intensive English immersion programs. He did this in response to claims that bilingual programs were failing to effectively teach English because most of the instruction was in Spanish. Unz worried that English learners would have fewer opportunities to pursue high education and good paying jobs.
Once the highly controversial measure passed, standardized test scores for English language learners increased, and it seemed like the question of how to teach English learners was settled.
But today, Senator Ricardo Lara, a product of English immersion programs, says more robust bilingual education programs should be given another chance. He claims that systems of teaching language have evolved since 1998, and students will need to know multiple languages to compete in the global marketplace.
Unz says the framing and benefits of Proposition 58 are deceptive and will likely will affect a small number of students, mainly those from upper middle class families. He joins The Takeaway today to weigh in.