The Takeaway
The End of Teacher Tenure? CA Judge Rules Against Teachers Unions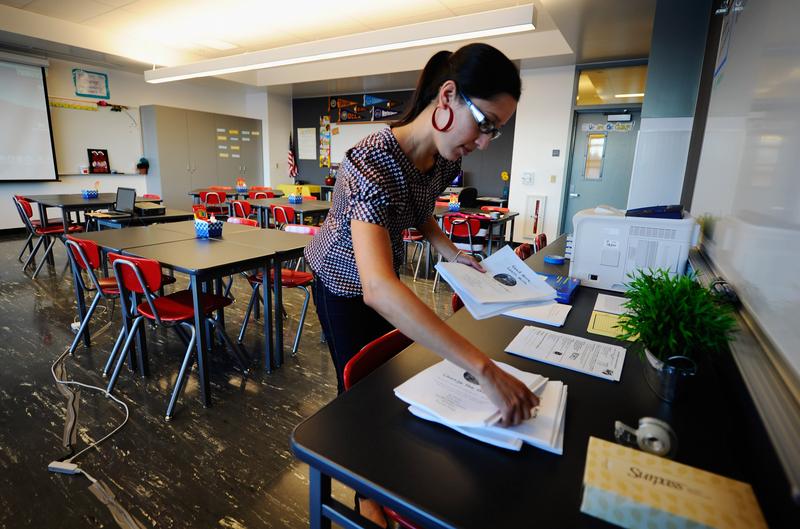 On Tuesday, Los Angeles Superior Court Judge Rolf M. Treu ruled that California's teacher tenure and teacher dismissal laws are unconstitutional under the state's right to education.
Judge Treu's decision read, in part, "All sides to this litigation agree that competent teachers are a critical...component of success." He later noted, "There is also no dispute that there are a significant number of grossly ineffective teachers currently active in California classrooms."
Secretary of Education Arne Duncan applauded the ruling.
"For students in California and every other state, equal opportunities for learning must include the equal opportunity to be taught by a great teacher," Sec. Duncan said. "The students who brought this lawsuit are, unfortunately, just nine out of millions of young people in America who are disadvantaged by laws, practices and systems that fail to identify and support our best teachers and match them with our neediest students."
On the national level, the education reform movement has united some Democrats and Republicans over the last decade. In 2010, former Newark Mayor Cory Booker and New Jersey Governor Chris Christie crossed party lines to try their hand at remaking Newark's long-troubled school system. 
But the Newark movement has so far produced few results, and education reform has become divisive, setting teachers unions against charter schools, and public school parents against charter school parents throughout the country. 
Michelle Rhee is quite familiar with the controversy over education reform. The former chancellor of the Washington, D.C. public school system, Rhee is now the founder and CEO of Students First, the nonprofit organization that funded the challenge to California's teacher tenure laws. She reacts to the decision, and discusses the possible national implications of the case.
The Takeaway reached out to the California Federation of Teachers. In response, we received the following statement from the Federation's President, Joshua Pechthalt:
"As educators committed to ensuring the best education possible for our students. We are deeply troubled by this court ruling. This decision is predicated on the notion that firing teachers is the way to achieve academic excellence and ending inequality in our schools. If this were the case, then those states where seniority and due process rights don't exist for teachers would be models of academic achievement and equity, and yet the plaintiffs would be hard pressed to make that case.
"We know what works in our schools. It is no mystery. There are schools and districts where teachers work collaboratively, where teachers and administrators work together, and where struggling teachers get the help they need to improve.
"Unfortunately this court case and decision, funded by wealthy individuals, adds to the anti-teacher and anti-teacher-union narrative popular among those forces looking to get their hands on the hundreds of millions of dollars spent on public education. Their agenda has not resonated with parents, and the public who understand that teachers are one element among many shaping academic performance.
"At a time when keeping teachers in the profession has become the real problem, most new teachers leave within the first five years, this wrong headed court ruling will serve to discourage people from going into this important profession. Our students are the victims of this court ruling, no matter the rhetoric coming from the other side."
What do you think? Vote in our poll below.