Rail Strike Could Cost Economy $50 Million a Day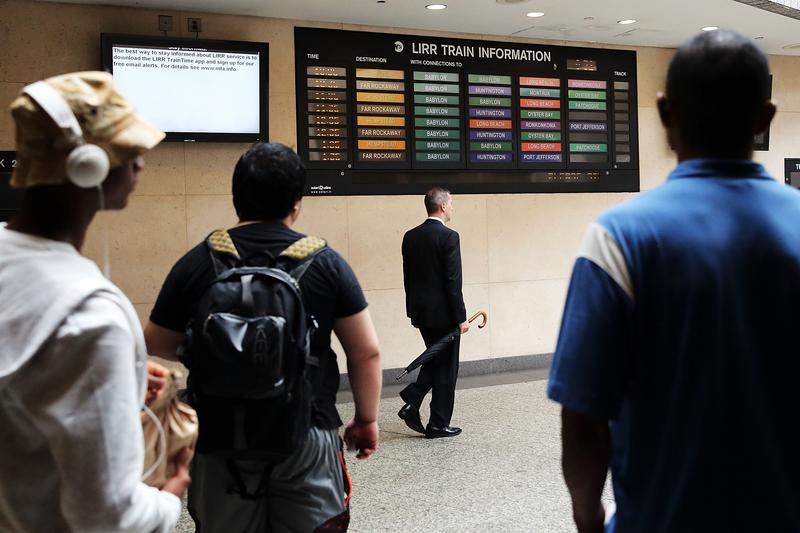 Businesses across New York City and Long Island are preparing for a potential LIRR strike that could prevent 300,000 people a day from riding the rails into the city and in Nassau and Suffolk counties.
The regional economy stands to lose $50 million a day if workers walk off the job Sunday, according to an estimate released Tuesday by the state comptroller's office. 
"Summertime is peak time for tourism," said State Comptroller Thomas DiNapoli. "If there's any loss during peak season, you're not going to recoup good summer days in July and August. That loss will be a permanent one."
The situation is particularly perilous for small businesses with thin margins that rely on commuters — coffee shops, bars, restaurants, delis and the like, DiNapoli said: "Some of those mom-and-pops stores that are right by train stations, this could be enough to have people shut their doors."
On Long Island, train stations are major hubs of activity and commerce, and business owners said they feel helpless and nervous about an impending strike that would sap their customer base.
"My business is 80 to 90 percent commuters. If I don't get them, I don't get any business," said Faye Ugan, owner of Bagels and Such next to the ticket office in the Ronkonkoma train station.
Ugan's shop is a commuter's last source for coffee, a bagel and breakfast in the morning. For bars that cater to people returning home to the Island after work, a strike would keep the drinks — and the money — from flowing.
"I think that it would definitely affect our happy hour business. A lot of people coming off the train going home stop for a cocktail or even meet their families for dinner," said Jessica Geremina, daytime manager at the Croxley Ale House in Farmingdale.
Geremina estimated that a strike would cause the bar's business to drop 25 percent, and it would take a big bite out of her tips. 
"It's becoming a major concern for me because I'm the happy hour bartender, and I could see it changing my money drastically," she said.
In the city, companies large and small are preparing to implement contingency plans for getting employees to work and keeping their businesses up and running.
"Those considered 'critical' staff will be housed at hotels within the five boroughs with easy access to the subways. For those non-critical staff, we will organize carpools," said Jordan Barowitz, director of external affairs at the Durst Organization.
The real estate firm employs 800 people in Midtown, 50 of whom commute in from Long Island. ConEd has 2300 employees who live on Long Island. The management there has advised staff to talk to their supervisors about telecommuting and flex time. 
Of course, many people will drive to work, which will lead to gridlock and stymie New York City businesses from operating up to their potential. That problem could be acute in Queens and Brooklyn as commuters pour into the city. 
"The traffic is already crazy on the BQE," said Brooklyn Chamber of Commerce president Carlo Scissura. "The Belt Parkways is already a mess with construction and traffic, so the downtown Brooklyn area and Southern Brooklyn will get hit traffic-wise."