Businesses on 23rd Street Hurting After Bomb Blast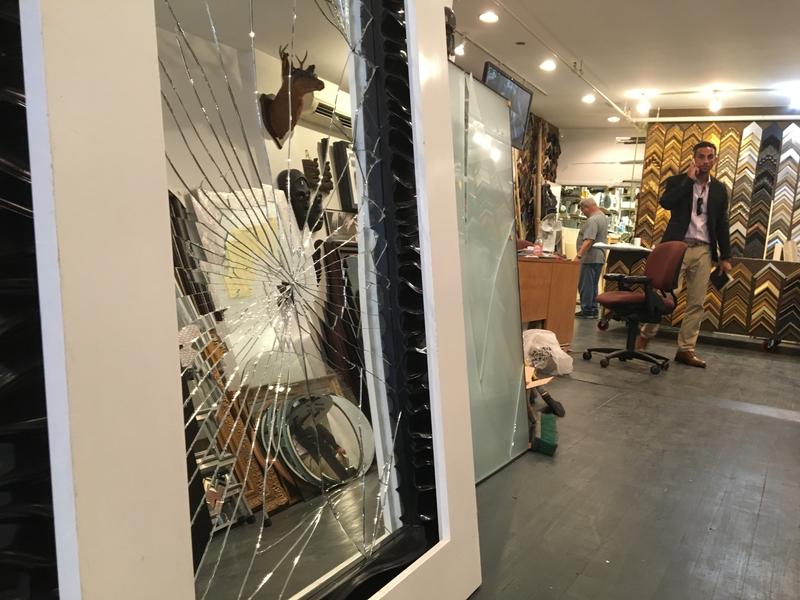 Traffic is flowing again and many businesses are open for the first time since Saturday night's explosion in Chelsea. The bomb was put in a dumpster on 23rd Street, but it's still unclear why that block was targeted. After three days without customers, many businesses are suffering.
Next door to where the bomb went off is King David's Gallery. The entire wood and glass front of the art and framing shop was shattered to pieces in the blast. 
The shop was closed for two days; owner Daniel Peretz estimates it will likely cost up to $20,000, in addition to the art work, frames and mirrors that were destroyed. He said it's unclear if insurance will cover the damage, but he said it'd be helpful if the city compensated him. "Minimum they can come and fix this store," he said.
Across the street at Le Maison du Macaron, customers sip coffee on thick leather couches and nibble on baked goods. It's a stark contrast to the construction, police, and media chaos outside. The storefront wasn't damaged, but owner Pascal Goupial said business is down.
"Like any mom-and-pop small business, it's hard to to make it through the day," he said. Like Peretz across the street, Goupial said it'd be nice if the city offered some compensation. He estimated losses of up to $7,000 in customers and food. He said it had already been a rough summer for his business, and hopes insurance will help with the new slowdown, but he's not optimistic. He said his insurance company found a loophole after Sandy and avoided paying him.
Mayor Bill de Blasio stopped by the Malibu Diner on 23rd Street for a chitchat check-in with workers and customers.
Alex Grimpas, the owner of Malibu Diner, which reopened Monday, said it's been slow since the bombing and that all the police activity probably kept many people away.
"Every day is a loss," he said. "The foot traffic is back to normal, but the people aren't coming as they used to."
Representatives from the city handed out out fliers from the Small Business Services department advising businesses to call 311 to see what services the city may be able to offer.