The Takeaway
Burn Pits Leave Lasting Mark on Soldiers' Health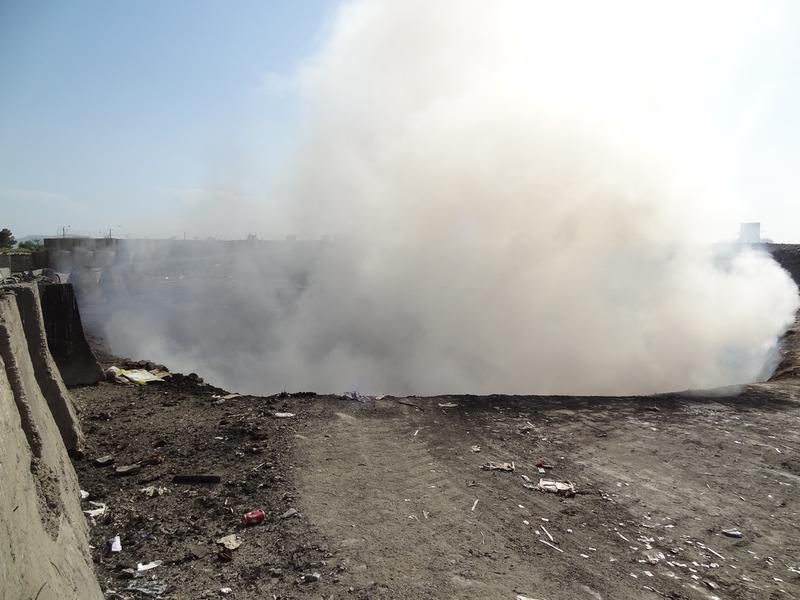 It's commonly understood that soldiers coming back from Iraq and Afghanistan often return with PTSD, traumatic brain injuries and other physical signs of combat. But lesser known is the fact that for some time now, doctors have seen an alarming number of veterans return from the front lines with respiratory diseases and rare forms of cancer -- and it may have to do with the way the military is getting rid of its garbage.
Congressman Tim Bishop, a Democrat from New York, is one of the legislators behind a bipartisan effort to regulate the military's use of burn pits; large open-air ditches into which all waste on a military base is thrown, covered in jet fuel, and lit on fire.
"There are four burn pits operating in Afghanistan right now," said Bishop. "That is down from a high of over 250 burn pits in Iraq and Afghanistan. So there has been progress. Slow progress to be sure."
And there is another, perhaps bigger issue to deal with.
"Getting both the Department of Defense and the Department of Veterans Affairs to acknowledge that there are, in fact, long term health risks associated with exposure to the kinds of toxins that these burn pits have presented for so many of our troops," said Bishop. "That's a process that, frankly, we're still fighting."
The DOD and VA haven't been tracking just how many veterans report these kinds of health problems.
But Dr. Robert Miller, a physician in Tennessee and Vanderbilt professor, has diagnosed dozens of veterans with a rare lung disease called constrictive bronchiolitis after they were exposed to burn pits.
Katie Drummond, science editor for the news site The Verge, investigated this issue and recently wrote about how burn pits have made soldiers sick and how the Department of Defense and the VA are doing little to help them.