Burden Brings Motorcycles, Crane Trucks and Toys to New Museum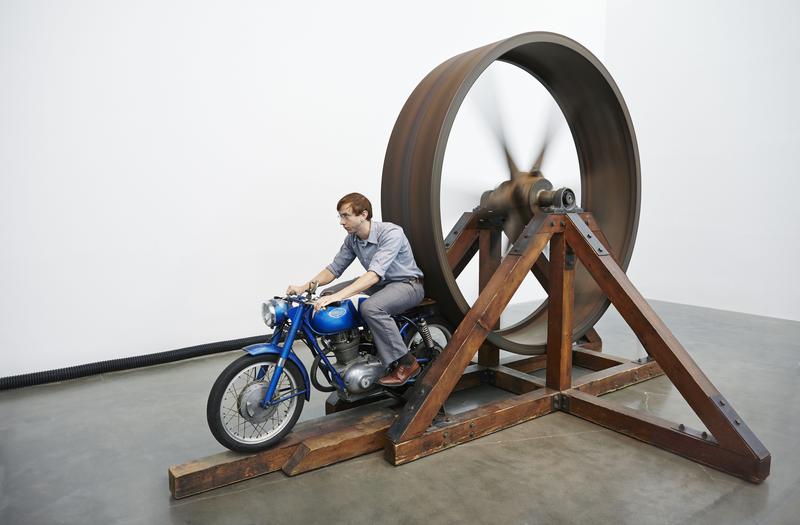 The artist who got an assistant to shoot him in the arm in the '70s has a new show with toys and trucks in New York City.
Chris Burden's retrospective at the New Museum and it includes a crane truck, a motorcycle that activates a 6,000-pound cast-iron wheel, and two large cities made of kids' toys.
Lisa Phillips, the director of the New Museum, said the show was the most challenging of her 40-year career, because Burden's work is complicated and demanding. And it offered big challenges, like bringing a truck inside the museum. "We all were laughing when it arrived, because a big truck pulled up to the front door, and out of the big truck came another big truck, it was like giving birth to a truck, and then we had to put in another truck to get it inside, in the gallery," she said.
Deborah Solomon, WNYC's art critic, says her favorite piece in the show consists of a lemon-yellow convertible Porsche from the '70s hanging on a beam in equilibrium with a meteor about the size of a basketball.
"You feel like somehow he has found this perfect equilibrium between a moon-rock and a car," Solomon said. "And has somehow brought the entire universe into harmony. This is a piece of major American sculpture."
The show is on view until Jan. 12.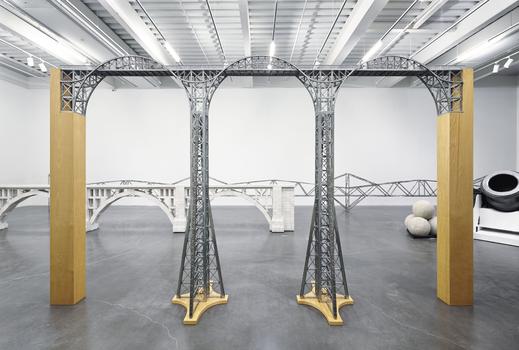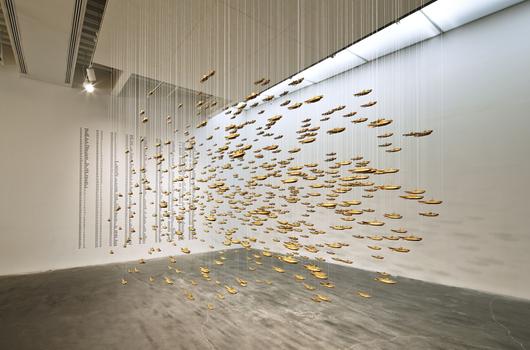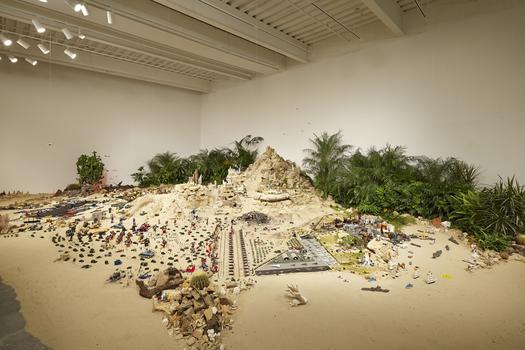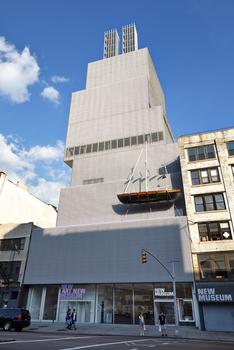 of