SchoolBook
Brooklyn Principal Lures Local Parents to a Middle School in Transition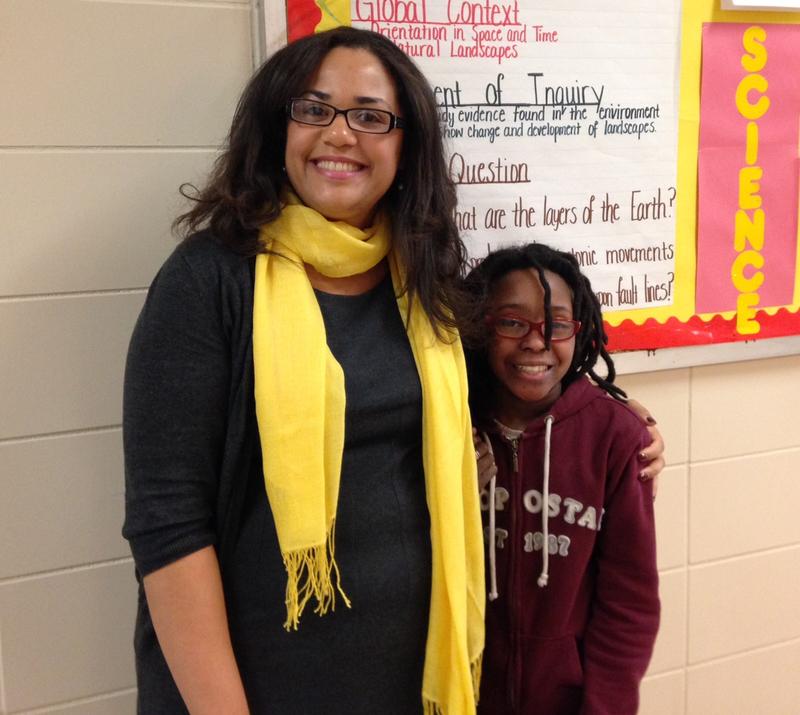 Jillian Juman had a big problem last fall. As the principal of the School for International Studies, in Cobble Hill, Brooklyn, she had only 30 new sixth-graders. She wanted 100. Faced with competition from many new schools, she decided it was time to enlist local parents in her effort to stay afloat, and thrive.
"Look, I can either shut down," she recalled telling them. "Or I can be an option for you and let's make a decision on how that's going to look."
Involving the community might sound like a no brainer but Juman's school, serving grades six through 12, was not popular in Cobble Hill or other upscale parts of District 15. Families in this wealthy neighborhood of brownstones and designer shops generally preferred schools with higher test scores and more prestigious reputations, such as M.S. 51 in Park Slope.
But Juman said the community responded favorably, and even made a suggestion: start a French dual language program like the one at P.S. 58.
"They were willing to hear that there was a whole array of 50 families in fifth grade who are interested in that type of program," said P.S. 58 parent Robert Hansen. "And so it's going to launch in September."
The Cobble Hill area is home to many European residents and a couple of elementary schools offer French dual language programs. It made sense to continuation the language program into the middle school years, Juman said. But she still had a tough sell: fewer than 10 percent of her students were proficient on the state's math and English tests last year. Her students are mostly black, Hispanic, and low income. By contrast, the neighborhood parents are largely white professionals.
Juman said they had some tough questions.
"Are there kids that can do academically difficult work?" she recalled them asking. "How are kids getting along?"
Cecilia Kotsatos, whose son also attends the dual language program at P.S. 58, initially worried about the low test scores. But she said those concerns faded once she met with the staff and learned the school was actually making progress. "It just felt right away like a place that was a community that we would want to be part of,"  she said.
Sixth grader Mbhali Edwards, who's black, said she noticed a lot of the prospective students were white because she was part of a committee that interviewed them. "I think that races mixing together is a good thing," she said.
Recent efforts have shown signs of progress: the Department of Education said the school received three times as many applications from fifth graders as it did last year.
Some parents of current International Studies students have mixed feelings about the influx of neighborhood kids. Kenya Blounte's two sons travel to International Studies from East New York because he said their local schools weren't very good. 
"If you're getting those more affluent children into the school, I believe that that's going to raise the educational level," said Blounte, vice president of the school's PTA, but  "I don't want it to be restricted so that children like my kids would not be able to go."
Juman said having a dual language program should maintain diversity, however, because she can take kids from outside the local district. Hansen, who led the movement to bring more parents from P.S. 58, said he hopes the school will become even stronger with a mix of kids. Besides, he said, there are still plenty of open seats.