Brooklyn DA Race Nears Bitter End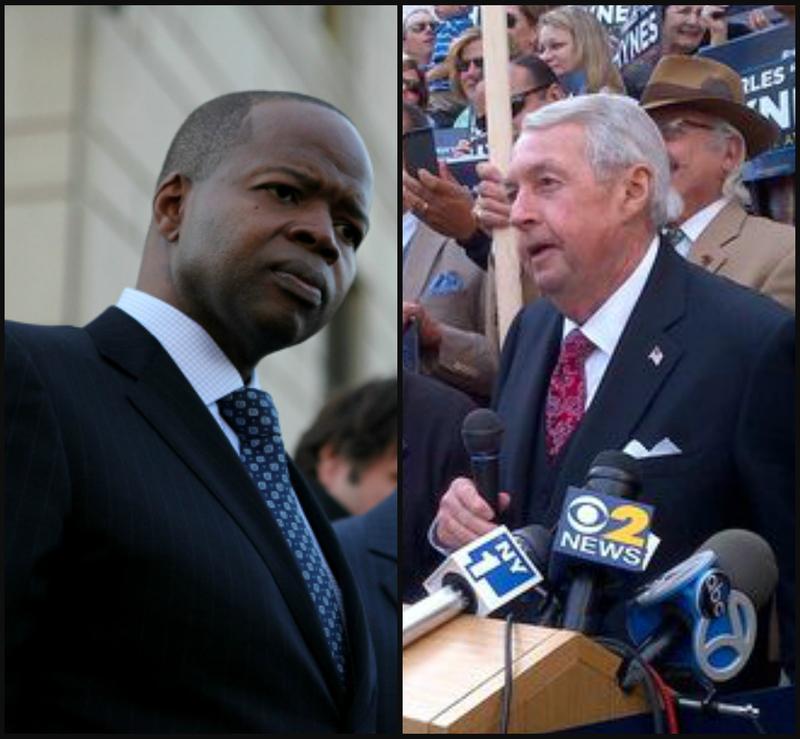 The race for Brooklyn District Attorney seemed like a done deal when former federal prosecutor Kenneth Thompson beat out incumbent Charles "Joe" Hynes in the Democratic primary last month. Then Hynes decided to run on the Republican Party line. Now the race that looked like it was over is heating up.
With just a week to go before the election, Thompson made the rounds in Brooklyn, visiting local churches with a star supporter. Abner Louima — the Haitian immigrant  who was tortured by police in 1997 — made a trip from Miami to campaign for Thompson, one of the prosecutors in his case.
"When I needed him he was there for me," he said. "So this weekend he wants me to be there for him and I'm more than happy to be there for him, because I know he's a man of integrity and equal justice."
Louima's case inflamed racial divisions in the city, and his visit comes as this election has become racially-charged itself. Thompson is black. Hynes is white.  Hynes' supporters have run ads in Jewish newspapers saying Thompson got a boost from a "lawless" "minority element.
But Hynes says his concern about Thompson is that he's inexperienced.
"My opponent was an assistant U.S. attorney for five years in the Brooklyn prosecutors office. He was never promoted to a supervisory position," he said.
Hynes has referred to himself as the Irish Morgenthau, and touts his work fighting domestic violence and promoting drug treatment and prisoner re-entry programs.  But his career has been tainted by charges of prosecutorial favoritism and an investigation into his office to discover whether discredited witnesses led to wrongful convictions. 
He and Thompson will face off again on Nov. 5.