Teen Who Stabbed Classmate Is Indicted for Manslaughter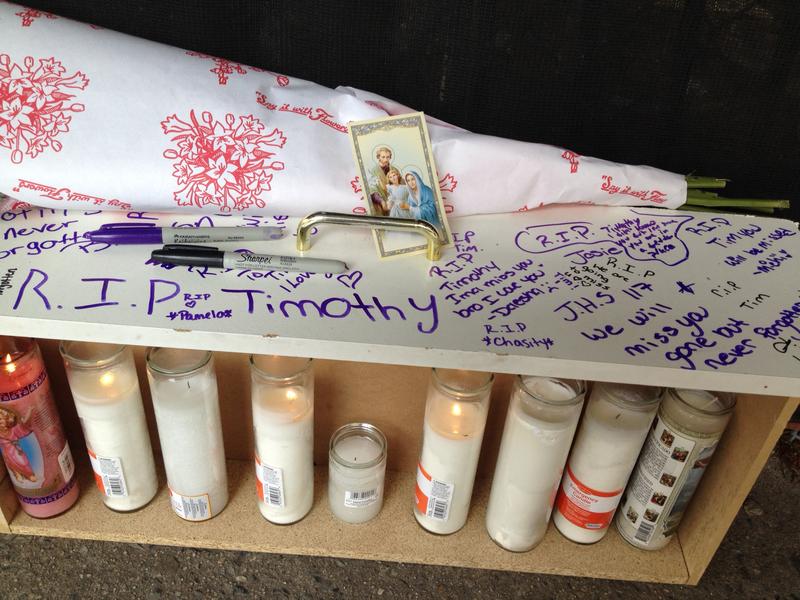 A Bronx grand jury has indicted a 14 year-old boy in the stabbing death of his classmate.
Noel Estevez has been charged with second degree manslaughter instead of murder. The lesser offense means he will no longer be charged as an adult and his case will be moved to family court.
Attorneys for Noel Estevez have said the boy was subjected to months of serious harassment by classmate Timothy Crump and they accused the school and police of not doing enough to protect him.  On June 18, around 3pm when school let out, Timothy allegedly attacked Noel who had been carrying a kitchen knife. According to police and prosecutor accounts, Noel stabbed his classmate several times, killing him.
Noel's family and friends have insisted the teen was acting in self-defense. The boy testified in front of a grand jury Monday, something defendants rarely do.
Elizabeth Gaynes, a former defense attorney and director of the Osborne Association, a group that works with both adult and teenage inmates, said family court is where children belong.
"The options for the court are much broader and they will take into account the adolescent brain," Gaynes said. She added that the teenager is more likely to receive mental health treatment and other services in family court.
A hearing on this case is expected Tuesday.