SchoolBook
Fatal Stabbing Highlights Persistent Problems at Bronx Middle School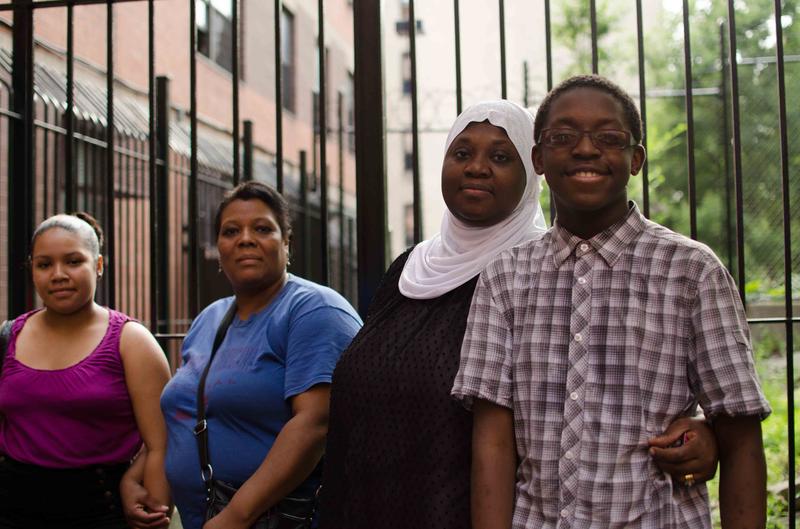 City officials are still investigating the stabbing death of Timothy Crump, a 14 year-old at I.S. 117 who was allegedly killed outside the school in June by classmate Noel Estevez. The Estevez family has claimed he was bullied and suffered from mental health problems. While teachers and the principal aren't speaking publicly, parents and students painted conflicting portraits of the school in recent interviews.
WNYC spoke to several parents who said their children were assaulted at or near the school. On the city's annual survey given to teachers and families, about one third of the students at I.S. 117 said they didn't feel safe and that kids harass or bully others.
The school is located on a residential block in Morris Heights, about two miles north of Yankee Stadium. Many neighbors said it can get chaotic around dismissal time — which is when the killing took place. But I.S. 117 is not known as a hot-spot for gangs or police activity, based on crime statistics. Nor did it have a high suspension rate. It's had the same principal for about 20 years.
Many students told WNYC they considered the school safe.
"The guidance counselors, they were always really available," said Beatrice Milander, who graduated from the school last year.
I.S. 117 has two guidance counselors and a full-time social worker, which is more than other schools. Chidera Agu was a social work intern at the school two years ago. She said meetings were held each week to identify which kids needed help.
"Most students were known either by name or by face by someone in the administration," she recalled. "We would talk through the needs of the students constantly."
Nor is I.S. 117 unique. The middle school is located in School District 9 which has some of the lowest test scores in the city. The New Settlement Parent Action Committee put out a report last fall saying the district has a big share of English language learners and kids in transitional housing, and not enough experienced teachers. Joanna Miller, advocacy director at the New York Civil Liberties Union, said the recent tragedy at a school, especially one with resources, should be a call for action.
"We aren't asking enough out of the district in terms of getting people who are trained and have enough time and enough space to really work with kids in an in-depth way," she said.
She noted that experts in the field believe a middle school of 650 students needs more than two guidance counselors and one social worker.
Kemia Tejeda who said her son is happy at I.S. 117, has been working with other families to make improvements. The group's list includes better security at the exits, more arts and sports programs and more counseling for kids and families. The group is planning to present its ideas to the principal this fall.