SchoolBook
Bronx School is Last One on State Watch List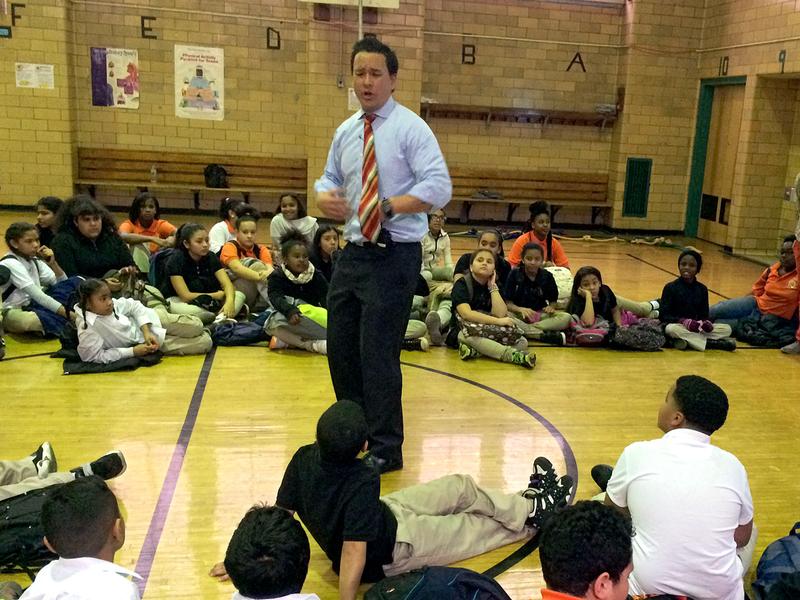 State Education Commissioner MaryEllen Elia said on Wednesday that two of three troubled Bronx schools made enough improvement last school year to remain in the city's control. But the third will need help from an outside partner if it's to stay open.
J.H.S. 162 in the South Bronx was unable to get off the state's list of "persistently struggling" schools. It made modest gains on last year's state tests — less than 9 percent of its students were proficient on the English Language Arts exams, almost double the 4.4 percentage in 2015. In math, 3.3 percent were proficient, a slight increase over 2.9 percent last year.
But it wasn't enough. Improvement was contingent on a minimum of 10 indicators, which varied for each school. They could include student achievement and growth on state tests, reduction in achievement gaps among different groups of students, graduation rates, student attendance, suspension rates, school safety and family and teacher engagement. 
Under state law, the ball is now in the court of the New York City public school system. The city has 60 days to appoint an independent receiver for J.H.S. 162, such as a nonprofit, another school district or university. That receiver must then be approved by the state. The city could also opt to close the school.
"The chancellor's first priority is doing what's best for kids and we will ensure our next steps support students and families in receiving a high quality education," said Devora Kaye, a spokeswoman for Schools Chancellor Carmen Fariña. "We've been clear that all options are on the table, and as we move forward, we will work closely with the school community to ensure stability and continuity in classroom learning."
The city has never faced this scenario before and it's unclear what would happen if a receiver arrived in the middle of the school year.  The principal of J.H.S. 162, Deborah Sanabria, was appointed less than two years ago. She did not respond to a request for comment by WNYC.
The other two are I.S. 117 and J.H.S. 22 (re-branded M.S. 22 a few years ago) in District 9 of the South Bronx. M.S. 22 was the subject of a series by WNYC. 
All three of the struggling schools are in the city's Renewal program, which provides a longer school day and extra services through a community schools partnership.
M.S. 22 Principal Edgar Lin, credited the teamwork of his staff in meeting every benchmark set by the state. He was especially proud to see a big decline in the percentage of students who scored at the lowest level on their state tests this year. Lin was also touched that one of his teachers transferred her eighth grader from a school outside the city into M.S. 22.
"Those things make you smile and those things also add to the sense of responsibility that you have," he said.
J.H.S. 162 is the only persistently struggling school left in the state. Six others in Rochester, Buffalo and Hempstead also made enough improvements to get off the dreaded state list.
"There is much more to be done but we are pleased with the turnaround that has started and, with continued support, can further progress in these schools," said Commissioner Elia.
The state has had various names and lists for troubled schools over the years. The term "persistently struggling" was first used in July, 2015. The schools were given a year to show "demonstrable improvement" or risk outside receivership.