The Students, Families Who Can't Afford Internet in the Bronx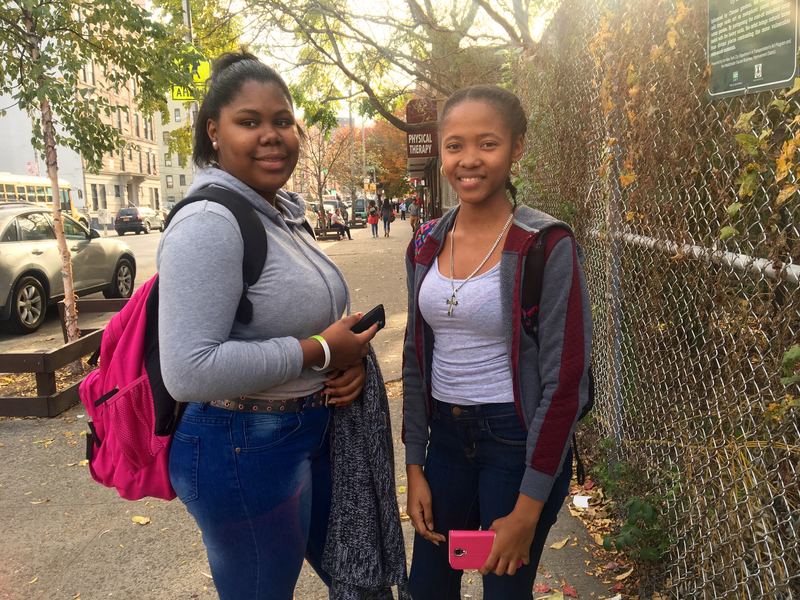 Ten-year-old Luis-Angel and four-year-old Manuel-Enrique from the Bronx have a lot of questions about New York City transit such as when the city stopped using subway tokens, and what subway cars used to look like.
Their mom, Daisy Casarrubias, is frustrated because she doesn't know all the answers, and they don't have internet at home to look them up. 
"To not be able to that is like turning off that little light that fuses up their minds, that they want to learn about," Casarrubias said. "I would love for them to go online and use it to research whatever they want to research. Anything educational that will help them expand their minds."
Almost 20 percent of New York City households don't have any internet access at home — not on a computer or on a cell phone.  It's more than 618,000 households, according to an analysis by the city's Center for Economic Opportunity.
The Bronx has the lowest levels of internet connectivity in the city. The cheapest Cassarrubias ever paid in the Mott Haven zip code in the Bronx was $80 a month.
"But at the end I told them I can't do this no more. It was too much," she said. "I told them with that money we can buy food, we can take the boys out to either the zoo and get them something to eat with that money."
Internet in the U.S. is expensive. The cost in New York is nearly double that of other major cities around the world, like London or Seoul, for example — for the same internet speed.
A lot of families rely on the public library in Mott Haven says Jeanine Thomas-Cross, the branch manager. And when the library closes, families linger outside.
"There's kids outside in the front, they're sucking up the wifi from inside," Thomas-Cross said. "You can get it across the street so when we close at night you actually have grown ups and kids, young adults, outside just getting the wifi. It's free so you might as well just get it."
The City Has Been Responding
The New York City Housing Authority is circulating four digital vans outside of public housing complexes for residents to access the internet, computers and printers for free. At least one van returns to the same location every two weeks. And the city has set up 443 free public Wifi kiosks, as part of its LinkNYC program. Cassarruias and her kids go to one on a street corner 10 minutes from their home. 
"We just stand there," she said. "We sit on the ledge or things like that."
Last year about 10,000 New Yorkers who didn't have internet got portable Wifi devices from the city, called Hotspots.
It was a one-time program, but the city was able to continue a smaller version of it under the White House's ConnectEd initiative. This year, there are half as many Hotspots, reserved only for 5,000 parents of public school age kids, and the devices offer half the amount of data — enough to visit 100 web pages a day or stream 8 minutes of video a day. But not both.
Cassarubias recently checked one out. "Having this can help me help them either on their homework or just anything they want to learn," she said. "Just to go on there and read web pages that will help them with making their vocabulary more strong." 
Doing Homework Without a Computer or a Cell Phone
Most New Yorkers do have at least some access to internet, but it's not always reliable, or consistent. A quarter of New York City's youth are still without internet, and more than half a million households in the city don't have a computer, according to a 2014 comptroller report. 
Outside of International High School students like senior Nehanda Fernandez, 18, can only access the internet through their cell phones. 
"It's a little bit difficult because as you know it's not the same thing as working computer," Fernandez said.
She regularly runs out of data on her phone, like when she had to research possible careers after graduation for her one of her classes.  
"It makes you angry because you cannot go into the website to see the career that the teacher sends," Fernandez said.