Bronx Assemblyman Claims Excessive Force and Racial Bias in Police Encounter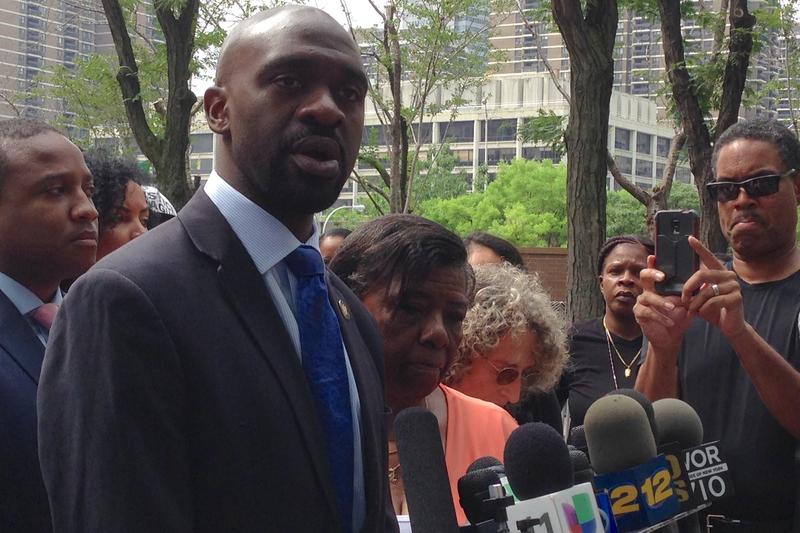 New York State Assemblyman Michael Blake spoke out Monday following an incident in which he said he was the victim of excessive police force.
Blake said he was attending an event at the Gouverneur Morris Houses in the Bronx Saturday when he noticed New York police officers responding to an argument nearby. When Blake rushed over to see what was happening, an officer bear-hugged him and pinned him against a gate, Blake said. He was released moments later, but only after senior officers identified him as a state assemblymen. 
"The reality is, if I was not recognizable on Saturday, I do not know if I'd be recognizable today," he said.
At a news conference outside police headquarters, Blake said he understood the need for officers to respond to possible threats, but said he believed that the officer's reaction was heightened by Blake's race. "I was a black man. I was seen as a threat. Period," he said.
Blake has filed a claim with the Civilian Complaint Review Board, an independent city agency charged with investigating complaints of police misconduct, and has called upon Police Commissioner Bill Bratton to apologize for what Blake said was an overreaction. 
At a separate news conference, Bratton said the department would review Blake's complaints, but that he did not plan to issue an apology.
Mayor Bill de Blasio said he was sorry to hear of the incident and was interested in the department's investigation.