The Stars of Broadway and Hollywood, as Viewed by Hirschfeld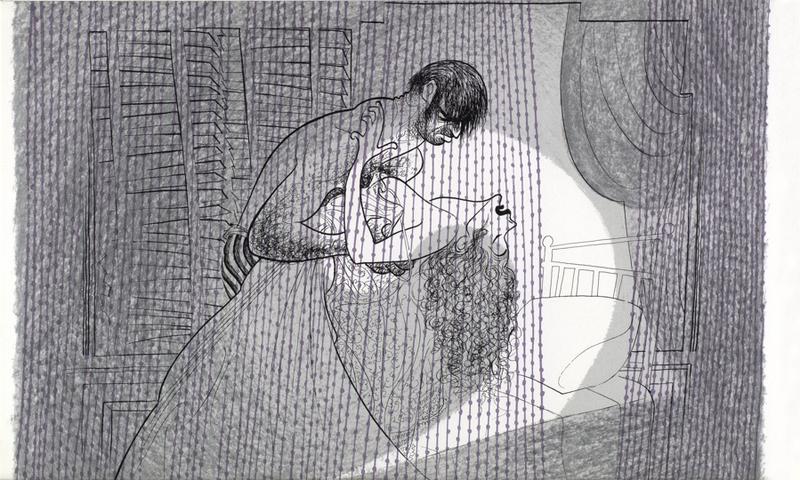 The portraits that defined American culture for 80 years are on display in a new show.
Drawings by late illustrator Al Hirschfeld depicting actors, musicians and politicians are now at the New York Public Library of Performing Arts.
Louise Kerz Hirschfeld, who is Al's widow and the president of The Al Hirschfeld Foundation, said her husband's passion for the theater started early, when he came to New York from St. Louis as a young boy.
"In those days, there was a lot of vaudeville. And he says that he found himself sort of tap dancing in his seat, and clicking his fingers, and I guess he just fell in love with it," she said.
According to Louise Hirschfeld, her late husband couldn't live without drawing.
"He drew until the day before he died. And he died at the age of 99 and a half," she said. "The fountain of energy that he had was extraordinary."

Al Hirschfeld died in 2003.
To listen to Louise Kerz Hirschfeld talking about Al's work, click on the audio player.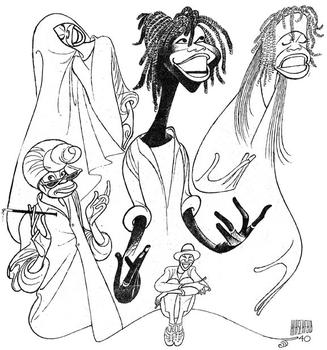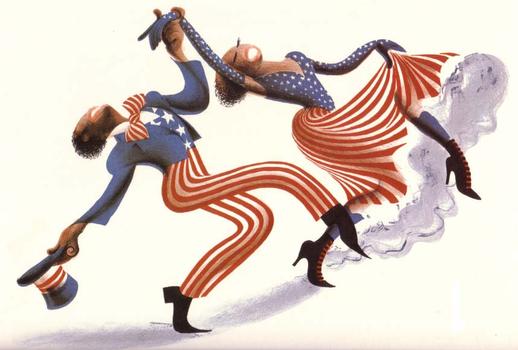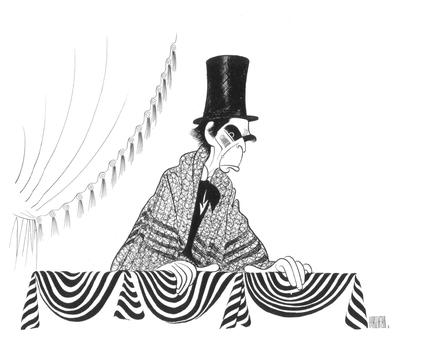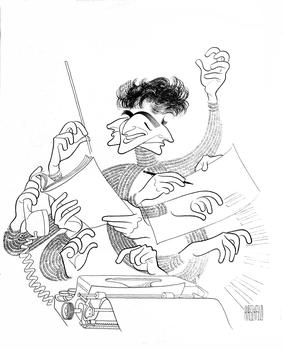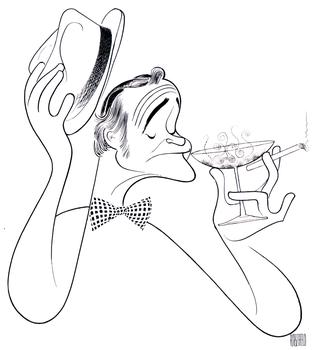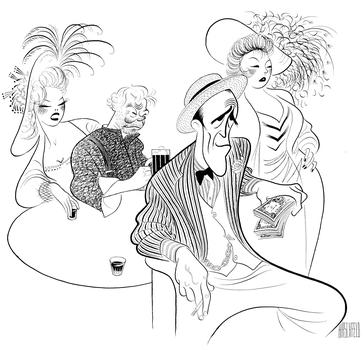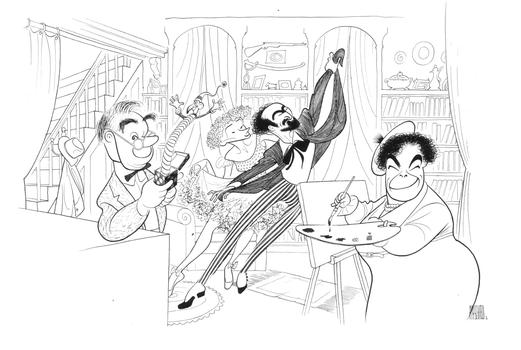 of