Broadway Prepares for 'Super Bowl Boulevard'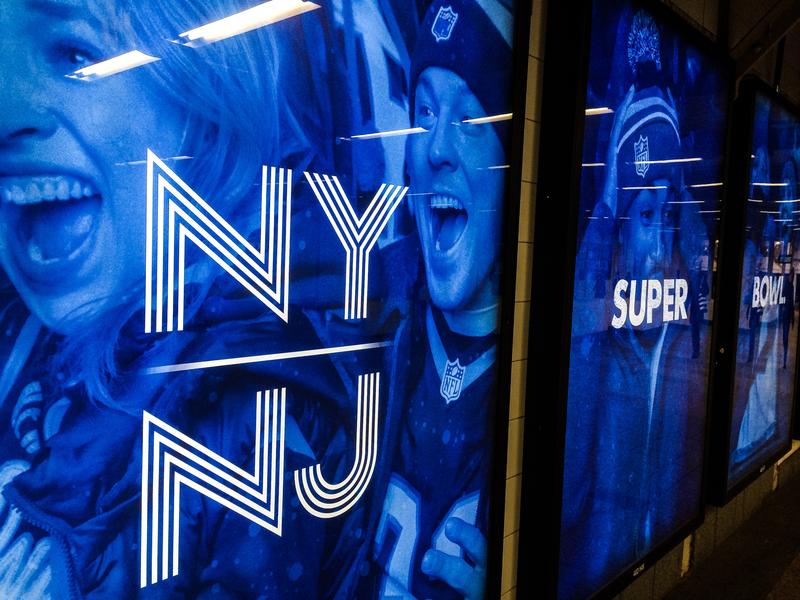 The Super Bowl is being played in New Jersey, but New York City hosting the pre-game festivities known as the NFL Experience. And starting this Wednesday, 13 blocks of Broadway will be converted into Super Bowl Boulevard—but not everyone is cheering.
The city is expecting thousands of tourists to descend on Broadway between 34th and 47th Streets. Citi Bikes and planters have been temporarily relocated in favor of other amenities—like a 180-foot toboggan run, a 20-foot tall sculpture spelling out '48' in Roman numerals, and the Vince Lombardi Trophy. The city's official marketing organization has gone into high gear. 
(rendering of the toboggan courtesy of NFL)
But on 39th Street, there are some naysayers. Eddie Ruby has been serving coffee, pastries,and his special baked potatoes for 18 years. Ruby said he's excited to see increased security on the street, and the NYPD has installed an additional 200 cameras in preparation for the week's events. But he's worried he'll have a hard time hauling his cart in and out. 
"This area will be shut down a week! I understand one day, I understand two days, but not a week," he said, when he learned of the events. While the activities are taking place over four days next week, set up began Thursday.
Several midtown workers expressed frustration that an already congested block will be filled with thousands of tourists during the week. "We'll have chaos in here. I don't like that idea," said Ada, who declined to give her last name.
Eddie Ruby at his coffee cart. (Stephen Nessen/WNYC)
But city and state officials are pumped. New York is hoping to rake in some of the $600 million boost to the local economy, a figure promised by organizers. But as WNYC has reported, that number, which is often cited by the New York/New Jersey host committee, hasn't been explained or broken down.
Across the Hudson, in East Rutherford, where the game is actually being played, Mayor James Cassella said he knew New York City would be a big draw for Super Bowl fans, but he didn't anticipate how little hype his state would receive in the lead up to the games.
"I expected East Rutherford not to be mentioned much, if at all," he told WNYC by phone. "But I didn't expect New Jersey to take a total back seat. They're not even in the car with this."
Mayor Cassella said there aren't even any Super Bowl banners in his town.
Garden State officials are also worried that the costs of additional state troopers and security won't be recouped in taxes from hotel and merchandise sales, especially if everyone's partying—and spending—in Manhattan.
Stretches of Broadway already cleared in preparation for the "Super Bowl Boulevard." (Stephen Nessen/WNYC)