Broadway Gets On Its Feet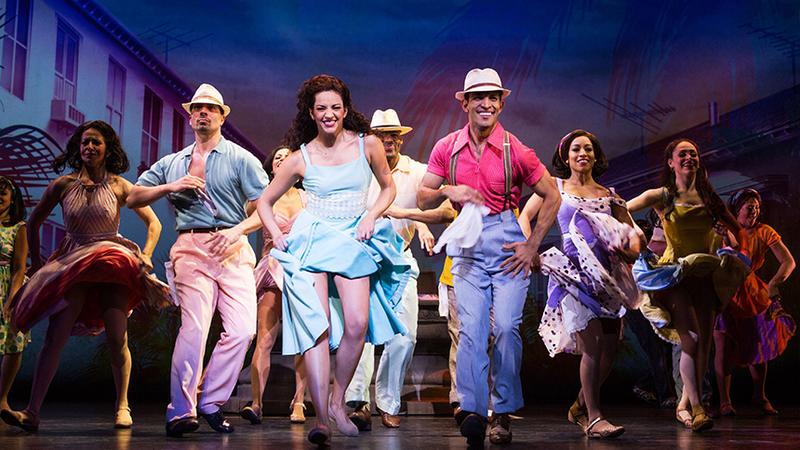 On Your Feet! is a new bio-musical hitting Broadway this fall chronicling the lives of Gloria and Emilio Estefan. The esteemed duo rose to fame for their music talents in the late twentieth century and quickly became an international sensation. The show highlights the Estefans' songs, telling their story with a book by Alexander Dinelaris and choreography by Sergio Trujillo. The production is directed by Jerry Mitchell, whose previous body of work includes the 2012 smash-hit Kinky Boots.
The show chronicles the seemingly-impossible feats the couple had to overcome to "achieve the American dream". Making her Broadway debut as Gloria Estefan is Cuban-American actress Ana Villafañe, who was chosen through an international casting call. Villafañe is a lifelong fan of Gloria Estefan as well as an alumnus of Estefan's Miami high school. Her husband Emilio is played by Josh Segarra (Lysistrata Jones). Filling out the cast is Andrea Burns (In the Heights) as Gloria Fajardo and Alma Cuervo (Women on the Verge of a Nervous Breakdown) as Consuelo. 
On Your Feet! comes to Broadway fresh off a run in Chicago at the Oriental Theater. Despite some weaknesses reported in a Chicago Tribune review, a critic claimed the show isn't filled with the kind of 'feathery excess and 1980s schmaltz' that might turn more highbrow audiences away. Villafañe has a lighter singing voice than Gloria Estefan herself, and some minor characters, including the record executives, are more cliched portrayals of the music industry. However, the emphasis on family and the painting of Estefan's mother as one of theatre's few empathetic antagonists are where this show shines. Featuring hits like '1-2-3' and 'Conga', this is a show the whole family can enjoy.
The cast of the show recently performed with Estefan at a benefit concert entitled 'Gloria Estefan & Miami Sound Machine: A Benefit Concert for Viva Broadway'. Villafañe, Segarra, and the company joined Estefan to perform the encore of her concert and promote the show. Photos from the event can be viewed on Playbill.com.
On Your Feet! begins previews on October 5th and opens at the Marquis Theatre on November 5th.