British Musician Fink Makes Foray Into The Blues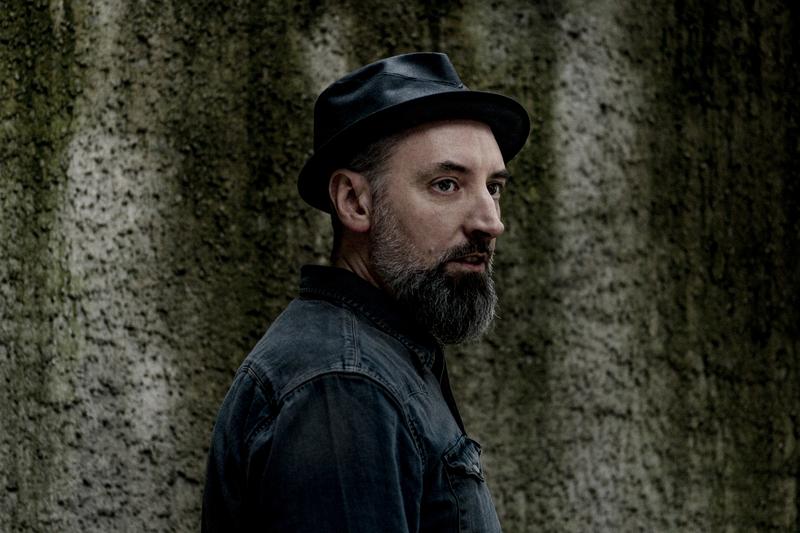 British musician Fin Greenall, also known as Fink, has gone through several incarnations in his career — as a DJ and producer of electronic music, then as a singer-songwriter with several albums to his credit, including 2014's "Hard Believer."
On his latest album, Fink (@FinkMusic) explores a new genre: the blues. Fink joins Here & Now's Eric Westervelt (@Ericnpr) to talk about "Fink's Sunday Night Blues Club, Vol. 1," out on March 10.
Interview Highlights
On the switch from electronic to blues
"First of all, I needed to find my own space in the blues. I've always wanted to do a blues project and I didn't want it to be pastiche or kind of photocopy of your guys' heritage. I really wanted it to be a real thing. I kind of touched a bit on the blues on my 'Perfect Darkness' album with the track 'Wheels,' and I touched on it again with the 'Hard Believer' album with the track 'Hard Believer.' I felt like, OK, I got some blues which is my own. I've got a place in this landscape that I can build my own shack on, and I kind of waited to do the album until I was in a space where I could do it justice… I took great inspiration from people like Howlin' Wolf and John Lee Hooker and with modern records and with my other Fink records, we write it, we record it, we got to LA normally and mix it down, do the whole rock and roll thing. But with this one, it was different. I wanted it to be rough and ready and scratchy and edgy and like the records I love."
Array Array
On working with the producer Flood
"He sees music in a different way from us. He kind of sees it in color. So he would be just trying to paint these sonic pictures with my bits and pieces in the past I had, and knowing that I really wanted something real and genuine and scruffy and hissy and noisy. So I was in his studio for six days. I honestly have no idea what he did, because it was all kind of magical and mystical and very, very, very loud. All I know is the demos that I went in with, I thought were already pretty scruffy and already pretty good. He added another layer of depth and he made me more widescreen. Much more widescreen, much more bandwidth, the bass was much more bassy. Everything was just made just edgy, really, really edgy."
On whether his blues project will continue
"That was very deliberate to put 'Vol. One' in the mix because I'm not walking away that quickly. It was like I so enjoyed making this record, and if I'm gonna have a side project, then the 'Sunday Night Blues Club' is definitely it. We're already writing and recording the new Fink record, which will be more of a traditional Fink album, a natural progression from the previous album. But then as soon as that's done, volume two will definitely be in my diary."
Array
Copyright 2017 NPR. To see more, visit http://www.npr.org/.