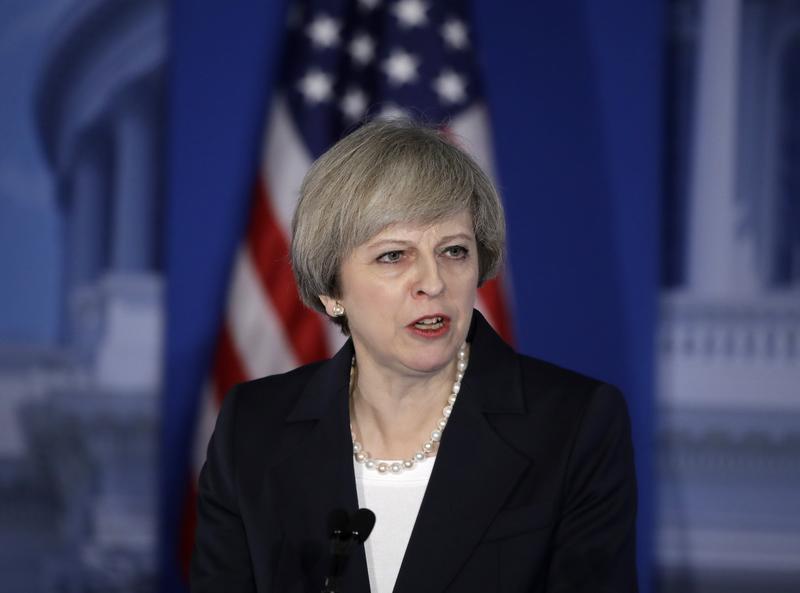 British Prime Minister Theresa May will become the first world leader to meet for talks with President Donald Trump today. On the second day of her visit to the U.S., the prime minister is expected to present Trump with a traditional Scottish cup of friendship called a quaich, in honor of the president's Scottish ancestry.
May will be looking to renew the U.K.'s so-called "special relationship" with the United States, and also to persuade President Trump to keep his promise of pursuing a post-Brexit trade deal with Britain.
A free trade deal with the U.S. could be especially important for the U.K. when it leaves the European Union, but how much might a president with an "America first" protectionist vision be willing to offer?
Gisela Stuart, a Labour Member of Parliament who was a leading figure in the Vote Leave Brexit campaign in Britain, discusses the expectations for May's visit in the U.K., where many citizens are wary of the Trump presidency.