The Takeaway
Bringing Healthcare to Expecting Moms in the Congo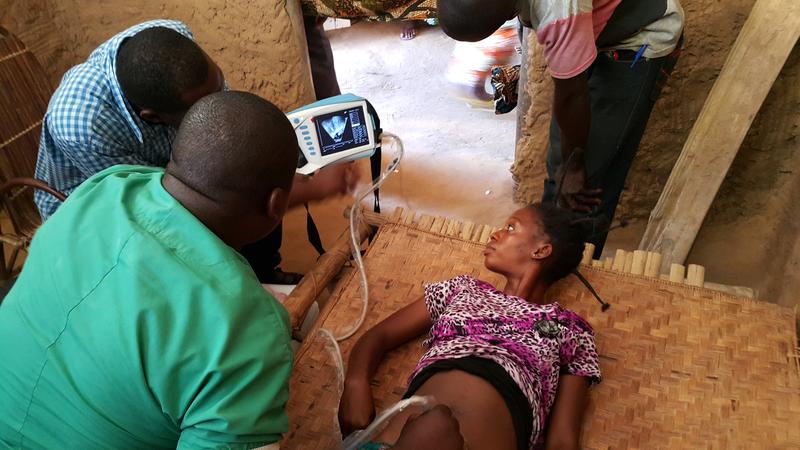 Click on the 'Listen' button above to hear this interview.
While America attempts to sort out its own healthcare crisis, other parts of the world are dealing with far fewer resources in their attempts to provide basic care.
Dr. Chrystelle Wedi left the Democratic Republic in Congo with her family at 7-years-old, fleeing the political and economic instability that has displaced millions in the region. But she returned this year with the intent to provide a service that parts of her country are sorely needing: Prenatal or antenatal healthcare.
A physician herself, Dr. Wedi won funding this past year for her idea to use a mobile clinic to provide ultrasounds and testing for things like malaria, HIV, and anemia to the most rural parts of the country. It's called "Ona Mtoto Wako" which means "see your baby," and the mobile clinic was piloted in May.
Dr. Wedi and her colleagues are now using feedback from the pilot program to create a sustainable intervention system to help prevent maternal mortality in Congo, which has among the highest maternal death rates in the world. She says maternal mortality is an issue that's often largely preventable.
Dr. Wedi's story came to us from News Deeply's Women and Girls Hub, which reports on issues affecting women and girls in the developing world. Click on the 'Listen' button above to hear our full conversation with Dr. Wedi, and to find our more about her work, click here.