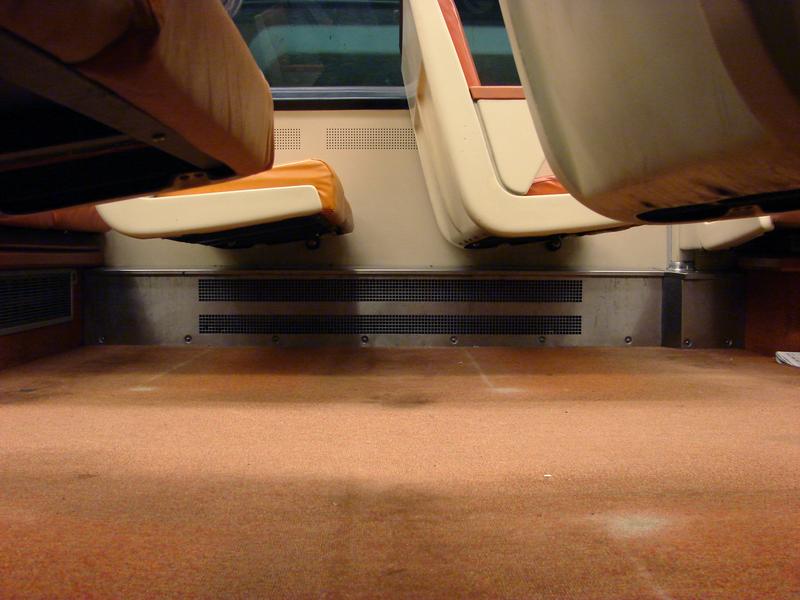 Say goodbye to dim station lighting and ratty carpet in Metro trains.
D.C.'s transit agency announced Thursday it would install brighter lights in all of the system's underground stations after successful test runs at the Judiciary Square, Gallery Place, Bethesda, Metro Center and Smithsonian stations.
"The new lighting structures are significantly brighter and more energy efficient than the older 'coffee can' lighting they are replacing. They provide a higher quality of light with an improved Color Rendering Index (CRI) that improves both lighting levels and overall visibility," explains a Metro press release.
The new lighting will be installed by 2015.
Metro will also start tearing out the carpet of 5000- and 6000-series railcars, replacing it over the next two years with new slip-resistant resilient flooring.
"Resilient flooring does not absorb dirt and spills as carpet does, and will be much easier for Metro maintenance personnel to keep clean. In addition, flooring is more durable and has a longer lifespan before needing replacement," says the press release.
New 7000-series railcars that will start arriving next year do not have carpeting in them.