A Brief History of the Second Avenue Subway Line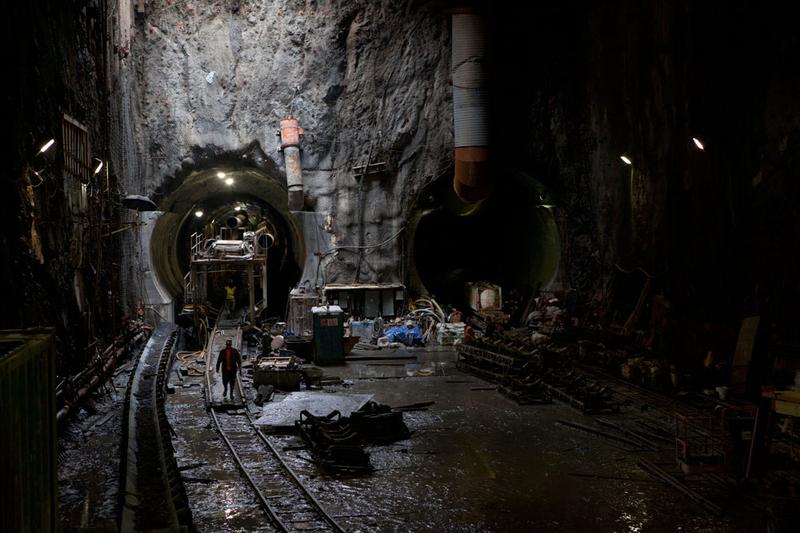 New York City is filled with colossal feats of engineering that often come with excruciating delays. While it was nearly a decade before ground zero was rebuilt. It took nearly a century, 14 mayors, 12 governors and dozens of transit leaders later to complete three new subway stops along Second Avenue that are expected to open to the public on January 1, 2017.
What took so long?
After World War I, the subways were more crowded than ever (and — oh-so-briefly — profitable). This led to some grand schemes: there was to be a subway line for every major avenue, including under Second Avenue, from Houston Street to the Harlem River. It was estimated to cost $86 million dollars...but then the stock market crashed, and plans were put on hold.
There were efforts after World War II, but a wave of inflation deterred officials, who decided to spend money on maintaining the existing lines. The East Side had two elevated lines, along Second and Third Avenues, as well as the Lexington Avenue subway.  But by 1955 the El trains reached the end of the line, and were torn down.
Meanwhile, the Second Avenue subway met a powerful opponent in Robert Moses, who preferred highways to mass transit and thwarted efforts to build the new line in 1942 and again in 1954.
Hopes were rekindled in 1968, when the city received federal funding to expand its subways for the first time ever. A proposal for a Second Avenue line that went from 34th Street up to the Bronx was drawn up, and expected to cost $220 million.
This time it seemed to be happening. In 1972, Mayor John Lindsay held a groundbreaking at 103rd Street. A mile of tunnel was even completed. But three years later it all fell apart when the city sunk into a fiscal crisis.
"One of the first things I did was stop construction of the Second Avenue subway," said businessman and former politician Richard Ravitch in an interview earlier this year with WNYC. (In 1975, Gov. Hugh Carey tapped him to help turn the city's finances around, and he'd later go on to head the MTA.) "Because it was absurd to spend money building a new system when everything else was falling apart."
But by the 1990s, the overcrowding on the Lexington Avenue line was getting too great to ignore, and the Second Avenue subway was revived again. By 2004, a plan was approved for the line. This time, it would be broken up into four phases and stretch from Hanover Square to 125th Street at an estimated cost of $3.8 billion. Phase 1 would open in 2013.
—> See the Second Avenue Subway being constructed in 2014 and in 2015
So it's a little late and a little over budget ($4.5 billion). When three new Second Avenue subway stations open to the public Sunday, it will be the first major expansion of the city's subway system in half a century. Q trains will stop at new stations at 96th Street, 86th Street, and 72nd Street before running along existing tracks into Brooklyn. It will serve about 200,000 riders a day.
What's next? Phase 2, which will extend the line up to 125th Street. That's estimated to cost $6 billion dollars, and tunneling for that could begin in 2019 or 2020.
MORE:
See the Artwork in the new Second Avenue Subway (link)
Taking the Long View on the Ill-Fated Second Avenue Subway (link)