Bridgegate Witness: Christie Dropped F-Bomb on County Official to Threaten Him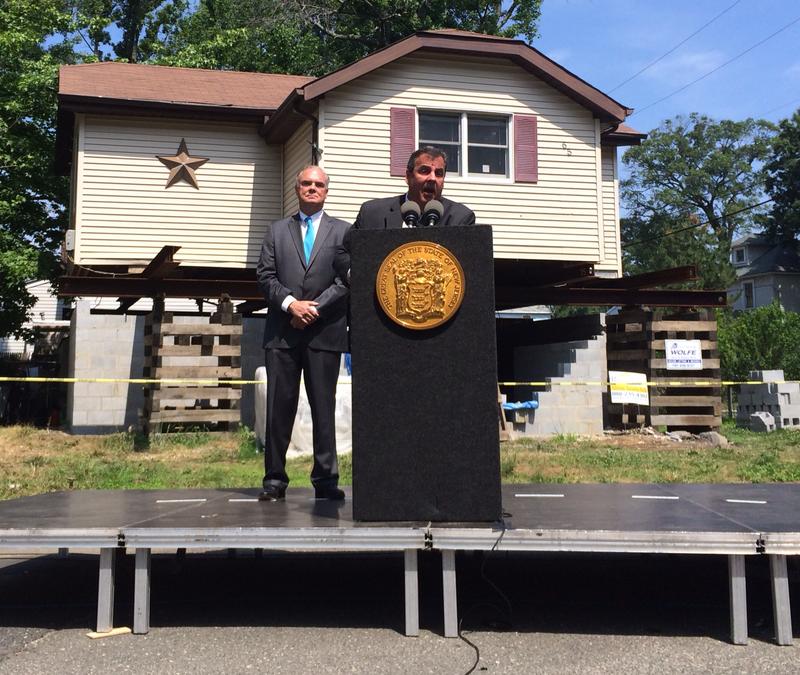 If we haven't heard enough these two and a half weeks about how passionately New Jersey Gov. Chris Christie felt about getting support from local elected officials, spending upwards of a quarter billion dollars of Port Authority to secure endorsements from Democrats, now comes word that Christie exploded at a local office holder who had rebuked the governor's work on Sandy rebuilding.
"Who do you think you are, calling me 'a fat fuck?' I'm the fucking governor of this state!" Christie allegedly said. "If you are not in Keansburg tomorrow standing behind me at the podium, I will fucking destroy you, Who do you fucking think you are? You a fucking idiot!"
News of the governor's alleged tirade came during the testimony of Christopher Stark, an underling to Bridget Anne Kelly, one of the Bridgegate defendants. Stark was testifying about a "hands-off" list of officials -- mayors and others whose phone numbers Stark was explicitly told to "lose" by Christie's campaign manager Bill Stepien, Kelly's de facto boss.
On cross examination, Stark conceded that officials landed on the hands-off list, which he also called the "time out" list, for a variety of reasons.
For example, John Curley, a Monmouth County  freeholder, was distraught about what he saw as insufficient alacrity on the part of Governor Christie on helping his community rebuild from the devastation of storm Sandy. So Curley left a curt email about the Governor "Who does that fat fuck think he is? He has done nothing" except to hold press conferences on Sandy aid.
This got back to Gov. Christie, Stark said. And because doing a great job on Sandy was such a central plank of Christie's re-election campaign, Christie was not pleased.
As it happens, Stark's husband worked for Curley,  so he happened to be present when Christie delivered his response.
Christie then proceeded, the witness said, to threaten to have robo-calls made to every Republican in the county disparaging Curley.
Curley, reached today by WNYC, says that's pretty much what happened, with a few minor edits. He was dirty from helping Sandy victims, and arrived at a podium being prepared for a Christie press conference.  "I walked up to the cabinet members who were all dressed in their gubernatorial garb and I said so where is the fat motherfucker out running for president?"
No response yet from Christie about the exchange.
Bridget Kelly's attorney, Michael Critchley, returned to the conflict with Curley on cross examination of Stark. "So there were various reasons why officials would be on the hands-on or hands-off list, and you don't know the reasons, correct?" asked 
"Correct," Stark confirmed.
All of this overshadowed what seemed to be the entire reason Stark was called by prosecutors to the stand: so he could testify what Kelly told him, when he enquired whether, in mid August 2013, he was allowed to reach out to the Mayor of Fort Lee.
"No," Kelly said, according to Stark. "We are doing enough to mess with him."
All of which seems delicately quaint next to the threat: "I will fucking destroy you," allegedly uttered by the governor himself.