Bridgegate Trial Primer: What Did Chris Christie Know — and When Did He Know It?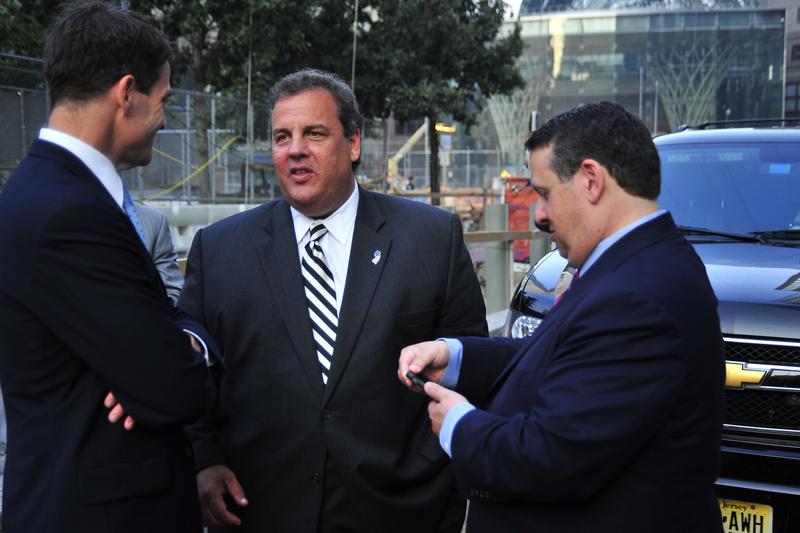 For the last three years, New Jersey Gov. Chris Christie has maintained that a week's worth of lane closures and traffic jams at the foot of the George Washington Bridge were the result of rogue employees who lied to him. 
But the Bridgegate trial, in which former Christie associates Bridget Anne Kelly and Bill Baroni face nine felony counts, may reveal more about what people high up in the administration knew about the scheme—and what they may have done to cover it up.
Christie himself communicated about the lane closures several times during the 121 days between the first morning in which lanes were closed and the day when a smoking gun email revealed a retaliatory political plot. We know the details about some of Christie's conversations, but a trial could reveal far more. Both prosecutors and defense attorneys have evidence that has been kept under seal. 
This is what we know so far about when the governor dealt with the Bridgegate matter during these 121 days.  
Who's Who
Bridget Anne Kelly, Christie's former deputy chief of staff: Now on trial.
Bill Baroni, former deputy director of the Port Authority of New York and New Jersey: Now on trial.
David Wildstein, former director of interstate capital projects at the Port Authority: Pleaded guilty and is cooperating with prosecutors.
David Samson, former Port Authority chairman: Pleaded guilty to accepting a bribe from United Airlines.
Bill Stepien, Christie's former campaign manager: Now national field director for Donald Trump presidential campaign.
Kevin O'Dowd, Christie's former chief of staff 
Charlie McKenna, Christie's former chief counsel
Michael Drewniak, Christie's former spokesman
Regina Egea, Christie's former director of the authorities unit, later his chief of staff
Mark Sokolich, mayor of Fort Lee
Steve Fulop, mayor of Jersey City
Pat Foye, executive director of the Port Authority, a Cuomo appointee
Sources: Documents released to the New Jersey Legislature, testimony given to the New Jersey Legislature, court filings in USA v. Baroni, and memoranda of interviews given to Gibson, Dunn & Crutcher, the legal team led by Randy Mastro and hired by Christie to investigate Bridgegate.
Read More
9/7/2016: Bridgegate Defense Lawyer: "Highest Ranking Officials" in New Jersey Ordered Retaliation Scheme
10/10/2016: Former Staffer: Chris Christie "Flat Out Lied" About Bridgegate
6/29/2016: Bridgegate Hidden Evidence: Christie's Texts, Cell Phone…And Now, Personal Emails
11/11/2015: Bridgegate Defendants: Christie's Team Hiding Thousands of Documents, Including Christie Emails
5/1/2015: Criminal Charges in Bridgegate Case
3/12/2015: Bridgegate Fall Guy Was Inside Man