Bridgegate Trial Begins: Here are the Major Players and Their Connections to Christie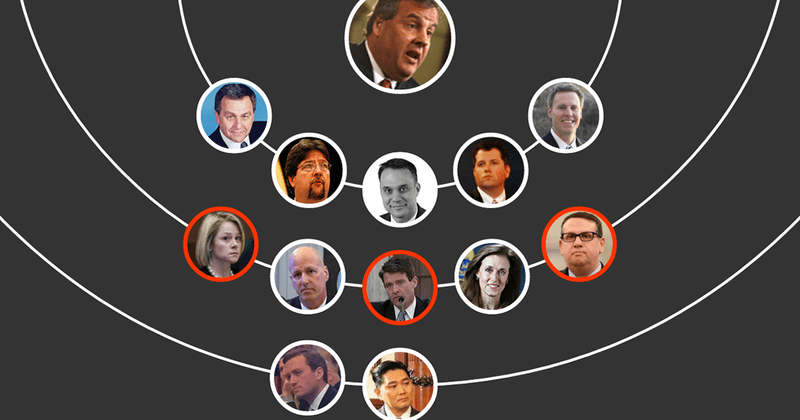 Opening statements will be presented to the jury in the Bridgegate trial today in U.S. federal court in Newark. 
Two top-ranking officials of the Christie Administration are on trial for conspiring to use the busiest bridge in the world to create a traffic jam in Fort Lee, N.J., that would punish the mayor for not endorsing the governor's reelection.
Defendant Bridget Ann Kelly, Christie's former deputy chief of staff, is expected to argue that she was a cog in a much larger machine that was targeting Democrats to endorse the governor for re-election in 2013. Her co-defendant, Bill Baroni, former Deputy Executive Director of the Port Authority, is expected to blame his next in charge, David Wildstein, for the scheme.
A jury of seven women and five men was picked last week and the trial is expected to take about six weeks. 
"The defendants have been all but mum since the investigation began almost three years ago," says WNYC's Andrea Bernstein.  "However, they've made it quite clear in their pretrial briefs that they intend to say 'Look this wasn't us, this was much higher than us,' i.e., the governor or people who were right next to him."