In Bridgegate Testimony, Christie Emerges as Powerful, Threatening Figure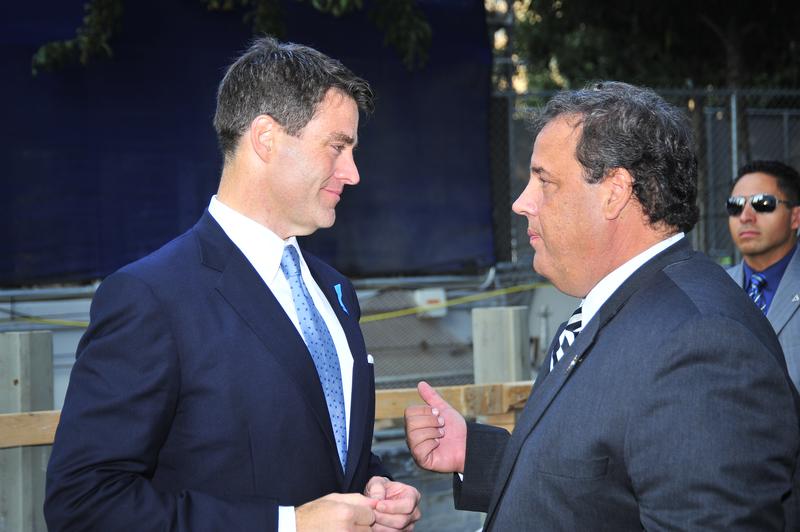 Bridgegate defendant Bill Baroni underwent his second day of cross examination Tuesday, and prosecutors pummeled his defense: that he was duped by Bridgegate mastermind David Wildstein into going along with a "traffic study" that was important to New Jersey Gov. Chris Christie.  
But by attempting to show that Baroni was a Christie insider, Assistant U.S. Attorney Lee Cortes elicited an image of a hands-on governor who is eager to settle scores with his political opponents.
One example: The incident of Bill Lavin, a former firefighters union official who had criticized Christie on the radio. 
"I was on the way to school," Baroni testified. "I was teaching at Seton Hall Law School. My phone rang. It was the governor of New Jersey. He said, 'Bill I need you to do something for me.'  He said, 'You call Bill Lavin and tell him the governor said go f-- yourself.'"
Baroni pushed back. "I said, 'I can't tell a friend that.'" Baroni testified. 
The governor was not pleased. "He said, 'You like your job?'" Baroni testified. So Baroni hung up the phone and called Bill Lavin.
Then there was the time Baroni testified in front of a U.S. Senate committee that was chaired by the late U.S. Senator Frank Lautenberg.  Lautenberg had been vocally displeased about Christie's cancellation of a transit tunnel under the Hudson River, and about the Port Authority's raising of tolls on the Hudson River crossing.  
To say Baroni was impudent before the committee is an understatement; he embarrassed Lautenberg with reams of data compiled by Wildstein, showing Lautenberg's frequent use of free toll crossings when Lautenberg was a Port Authority commissioner. 
"Didn't Chris Christie tell you to 'go down there and punch Frank Lautenberg in the face?'" prosecutor Lee Cortes demanded. "You decided on your own you were going to talk to Frank Lautenberg in that way?" 
"Gov. Christie gave me instructions, his instructions were pretty clear," Baroni replied. Christie, Cortes said, was "thrilled" with Baroni's performance. 
And then there was the time the Administration put Jersey City Mayor Steve Fulop on "radio silence," after Fulop didn't endorse Christie for re-election.
At the end of August 2013, just days before the George Washington Bridge lane closures started, Wildstein texted Baroni:
"Per [Christie campaign manager Bill Stepien]: no meeting with Fulop. 100% order that Fulop be frozen out comes directly from governor."
Under a withering cross examination, Baroni stuck to his defense that he was under the impression that the lane closures were a traffic study, and that speaking to the Fort Lee Mayor would skew the results.
It was Wildstein, everyone agrees, who ordered that Sokolich be subjected to "radio silence."  But in the case of Fulop,  Cortes pointedly asked, "Was this radio silence because of some traffic study in Jersey City?"
"No sir." Baroni replied.
"Radio silence. That's not related to any Port Authority operation in Jersey City, right?" Cortes said. "There was no 'skewing the data' concern with respect to Mayor Fulop, correct?"
No, Baroni acknowleged. There was not.