Key Player in Bridgegate Scandal Hired by Donald Trump Campaign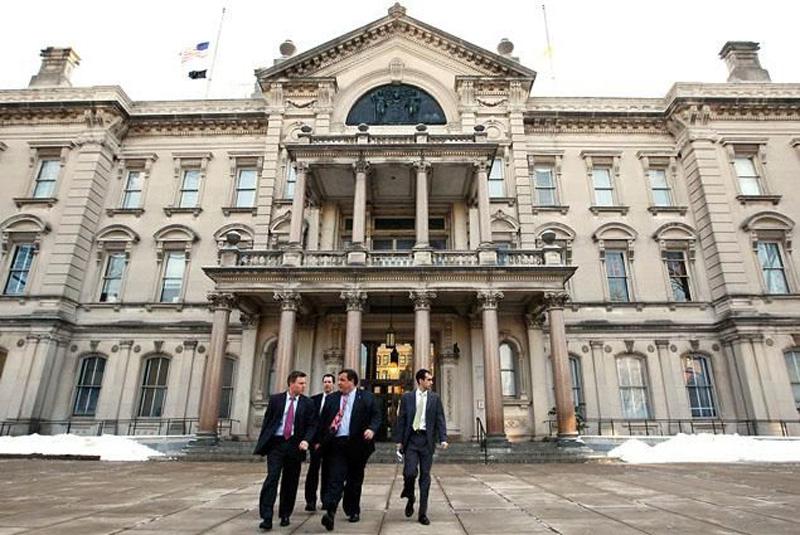 Bridgegate figure Bill Stepien finally has the job on a national presidential campaign he was gunning for—just not the job he'd originally envisioned.
In 2013, Stepien was the GOP whiz kid with a scientific approach to expanding the number of Democrats voting for New Jersey Gov. Chris Christie in his reelection campaign. The percentages were going to be so big for Christie that he was going to be the undisputed GOP choice for president in 2016.
But then, Bridgegate emails in which Stepien was deeply involved were released, Stepien was fired, and Christie's bid failed.
Now, Stepien will go to work as Donald Trump's national field director, sources familiar with Stepien say, just weeks before the Bridgegate case goes to trial in federal court in Newark.
Stepien was the architect of the carrot-and-stick approach to Democratic mayors that went stupendously awry during Bridgegate, when his colleagues organized the closure of access lanes to the George Washington Bridge to punish the Mayor of Fort Lee for refusing to endorse Christie. 
Stepien, seen as a rising star in the GOP, was set to essentially run the Republican Governors Association in 2014. Christie had just been elected chair of the RGA, widely seen as a prelude to Christie's 2016 presidential bid. Stepien, who was fiercely loyal to Christie, was nicknamed Smoke—now you see him, now you don't. 
But then came the release of the now-infamous "Time for some traffic problems in Fort Lee" email. The author, Bridgegate defendant Bridget Anne Kelly, formerly reported to Stepien. Stepien himself was deeply entangled in that email dump; he had engaged in multiple back-and-forths with David Wildstein, the former Port Authority leader who ensured the bridge lanes were closed. (Wildstein has pleaded guilty to federal crimes for his role.)
Stepien was also a political buddy of former Port Authority deputy executive director Bill Baroni, the other Bridgegate defendant. After Baroni delivered false testimony about a "traffic study," Stepien sent him an attaboy text: "Hey, great job," he wrote. "Thank you."
Christie fired Stepien from both the RGA job and one as head of the NJ GOP the day the Bridgegate emails were released, saying he was "disturbed by the tone and behavior and attitude of callous indifference" in the Stepien emails. 
Christie didn't do the firing himself. Instead, he asked his outside strategist, Mike DuHaime, a Stepien friend, to do the job for him. DuHaime, after meeting with Stepien at the Corner Bakery in Princeton, delivered the news via cell phone.
Though Stepien has never been indicted, he hasn't returned to a high-profile political job until now. In his new role, Stepien will do what he did for Christie: working on building voter turnout for Trump.
The Bridgegate trial starts Sept. 19.