Bridgegate Defense Lawyer: 'Highest Ranking Officials' in New Jersey Ordered Retaliation Scheme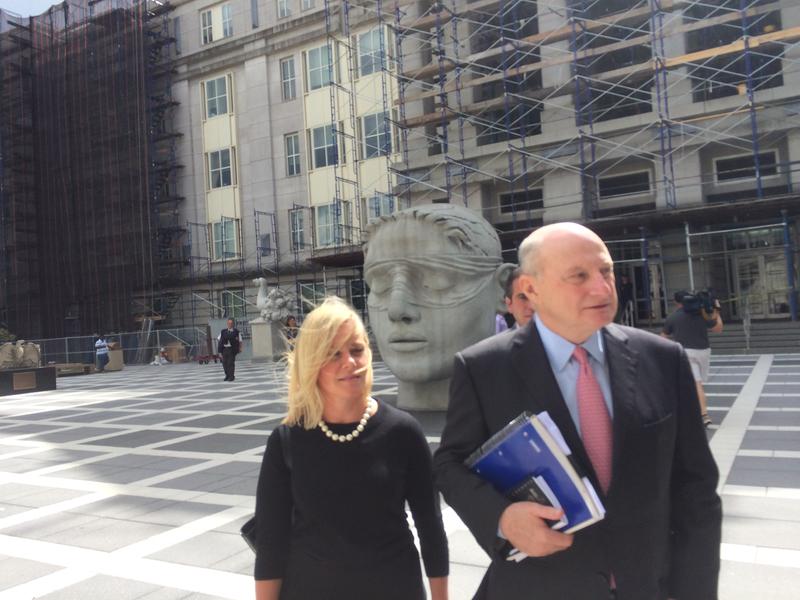 The lawyer for former Chris Christie deputy chief of staff Bridget Anne Kelly has dropped a strong hint about the shape of his defense at trial: that the lane closure-political retaliation scheme that's become known as Bridgegate was concocted by Kelly's higher-ups.
Kelly is the author of the now-infamous email: "Time for some traffic problems in Fort Lee."
In a pre-trial hearing in Newark Wednesday, attorney Michael Critchley said the "highest ranking officials in the state" ordered a parallel retaliation scheme for Jersey City and its Mayor Stephen Fulop, who, like the mayor of Fort Lee, didn't endorse Christie for reelection.
And although Critchley didn't say the words "Governor Chris Christie," he made sure Judge Susan Wigenton understood "what I mean when I say the highest ranking officials." A chuckle swept through the courtroom.
After Fulop, a Democrat, didn't endorse Christie for re-election in 2013, "the highest ranking officials in the state ordered that meetings be cancelled" Critchley said.
Critchley added that "key people in the campaign" hatched the code words "radio silence," in talking about Fulop. 
Those very words were echoed in an email Kelly received about the lane closures.
After a distraught Mayor Sokolich of Fort Lee tried, in vain, to reach Port Authority officials about four days of traffic nightmares in his city, David Wildstein, then Christie's number two staffer at the Port Authority, signaled to Kelly: "Radio silence," adding that Sokolich's name "comes right after Mayor Fulop."
In the pre-trial hearings, Judge Wigenton denied almost all the defense motions to limit evidence at trial. Notably, she allowed pictures of Wildstein, defendant Bill Baroni, and Christie at a 9-11 commemoration ceremony at the World Trade Center. Wildstein has said he discussed the lane closures, which were still going on, with Christie at that event.
Christie has said he has no memory of that, and that any discussion of a traffic jam would have been insignificant.