Bridgegate Defendant Says He was the Last to Find Out About Scheme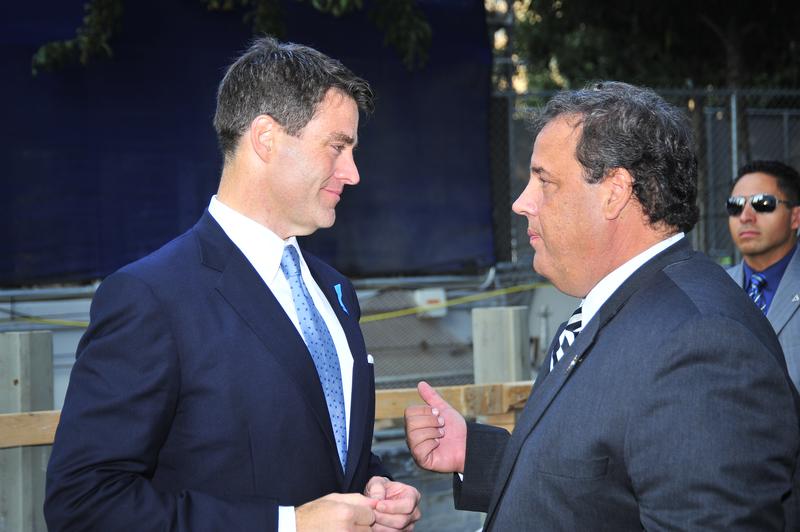 Bridgegate defendant Bill Baroni's attorneys have rested their case.
And in an extraordinary feat of mental gymnastics, his attorneys are asking the jury to accept that Baroni believed all along there was a traffic study that was inexplicably important to Gov. Chris Christie, and that if he spoke to anyone about it, including the Mayor of Fort Lee, the whole study would be skewed.
It's as if we've undergone a wrinkle in time.  In November, 2013, Baroni was in his final days as deputy executive director of the Port Authority when he testified before the New Jersey Assembly that the abrupt lane closures on the George Washington Bridge were a traffic study gone awry.
His testimony, delivered in scrappy, arrogant tones, did not impress. At one point, then-Assemblywoman Linda Stender snapped at him: "Nobody in this room believes that!"
Since that time, we've learned that indeed there was no traffic study, that it was all a political hit job on Fort Lee Mayor Mark Sokolich, a Democrat who hadn't endorsed Gov. Christie for re-election.
From documents and trial testimony, we now know that by November 2013, Port Authority board members on both sides of the Hudson knew there wasn't a traffic study; the top New York appointees knew there wasn't a traffic study, and if star witness David Wildstein is to be believed, by November 25, the date of Baroni's testimony, Gov. Christie had long known there wasn't a traffic study.
So did Christie's Port Chairman and best friend David Samson, and his campaign manager, Bill Stepien, and his outside strategist, Mike DuHaime, and his handpicked Port Authority counsel, Phil Kwon.
And there was new testimony Wednesday from Michael Drewniak, Christie's former spokesman. Drewniak, who is now the chief of staff at New Jersey Transit, acknowledged he learned from Wildstein as early as October 18, 2013, that Stepien and defendant Bridget Kelly knew about the lane closures.  
"A new high-level of shit is hitting the fan," Drewniak texted the governor's chief of staff around that time. Drewniak said he also discussed the burgeoning issue with Christie's chief counsel, who said "we're looking into it." Last week the chief counsel week testified he couldn't "specifically recall" conversations with Drewniak about the subject.
But here we are, once again listening to Bill Baroni testify, albeit in more humble tones, that he really, really believed there was a traffic study in Fort Lee that was somehow important to "Trenton," a.k.a. Gov. Christie. And that if he spoke to Mayor Sokolich, returned his calls for help, the study would be thrown off.
Part of his defense focuses on his personality and politics. He was not the Republican loyal soldier, he said, but instead, leaned left. Baroni was subject to anti-gay slurs by Wildstein and others, his lawyers say, and he has testified, variously, in pink and purple ties. He has made a point of his pro-marriage equality position as a Republican in the New Jersey State Senate, the job he had before the Port Authority. One of his character witnesses was prominent gay rights activist and Democratic fundraiser David Mixner.
"David Wildstein thought I was a wimp," Baroni said at one point.
But prosecutors elicited a different image, one of Baroni as an "attack dog," deployed by Christie, Stepien, Wildstein, and Samson to tell critics to "Go f- themselves" or to "punch them in the face."
Baroni did this, at least in words, not actual physical violence.
In testimony before the U.S. Senate, he went after U.S. Senator Frank Lautenberg who had been loudly lambasting Christie for halting a transit train tunnel under the Hudson River. In a private phone call, after Christie asked Baroni if he liked his job, Baroni testified that he called a firefighters union official and told him the "Gov told you to go f- yourself."
And being a Christie attack dog is what he was also teeing up to do, prosecutors implied, when he went before the N.J. Legislature on November 25. Baroni had been prepped by Christie's counsel, Charlie McKenna, his Director of Authorities Regina Egea, Samson, and Kwon.
At that testimony Baroni insisted there was a "policy argument," that lanes were "unfairly" apportioned for Fort Lee to the detriment of all other New Jersey Turnpike drivers.
But as prosecutor Lee Cortes showed, in sometimes biting tones, Baroni's statements had changed from "The Port Authority was conducting a traffic safety review," in early September to "matter under review" in October, to, in November 2013, that there was an issue of fairness.
And again now, in this courtroom, in October of 2016, when Baroni testified, under oath, that during the lane closures, despite frequent and alarming calls and texts and letters from the Fort Lee mayor, he believed that there was a traffic study so inexplicably important to Gov. Christie that he had to stay out of it.
And that he still believed it on November 25, when he vociferously testified before the legislature, and even roped in two Port Authority police officers to back him up.
Yet three Port Authority board members, four top staffers, and Christie's top campaign men all knew otherwise.
Bill Baroni's defense has rested.