The Bridgegate Conspiracy Widens, and Other Takeaways from the Bridgegate Trial Day 8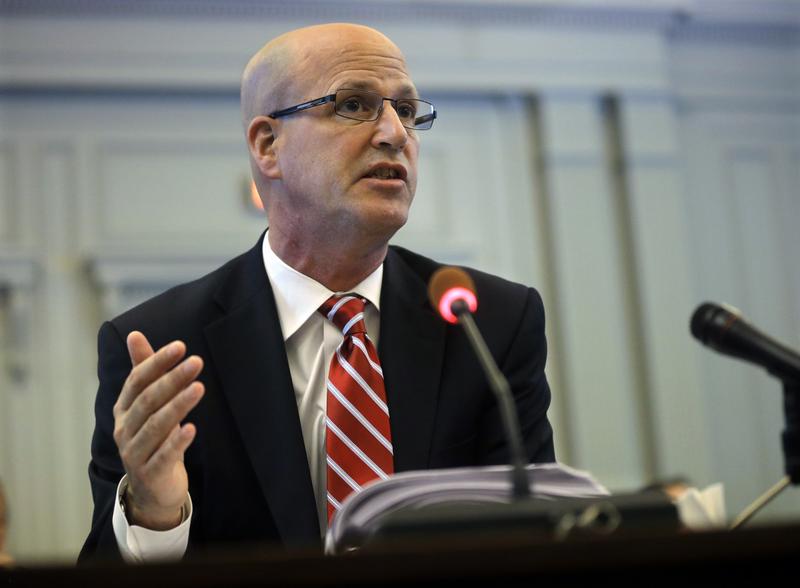 Bridgegate star witness David Wildstein continued to show the depths of his relationship with Gov. Chris Christie, and the extent to which he told Christie's top aides about the political nature of the lane closures. Here are your takeaways from day 8 of the trial:
1. Christie's spox knew — nine days before Christie said no one knew. Wildstein says he told Christie's spokesman, Michael Drewniak, about the true purpose of the lane closure scheme on Dec. 4, nine days before Christie roundly denied to reporters that he knew anything about it.
Under questioning from prosecutor Lee Cortes, Wildstein said he told Drewniak at a steak dinner that others in the governor's office had been involved in planning — had in fact approved the planning.
"And I relayed to him the conversation that I had had with Governor Christie on September 11th," Wildstein said.
"Did you tell Mr. Drewniak the true purpose of the lane closures?" Cortes asked.
"Yes, I did," Wildstein said. "Specifically that this was political retaliation to Mayor Sokolich for not endorsing Governor Christie's campaign."
Drewniak said otherwise in his own sworn testimony before the legislature in 2014, when he described Wildstein insisting he had done a "traffic study" at that dinner. Wildstein's lawyer said Wednesday that Drewniak stands by that testimony.
Drewniak now makes $150,000 a year as chief of staff for New Jersey Transit.  
2. Christie called Wildstein "Mr. Wolf" at that 9-11 ceremony. On his "Ask The Governor" radio show, Christie denied everything Wildstein said on Tuesday: that he'd joked with Wildstein about the lane closures at a ceremony for the 12th anniversary of 9-11. But Wildstein twisted the knife in further on Wednesday, saying that when he brought two Port Authority employees to meet the governor at that ceremony, he jokingly referred to Wildstein as "Mr. Wolf," after the Pulp Fiction character Winston Wolf, played by Harvey Keitel, who cleaned up the bodies after crimes had been committed. 
3. Christie personally told Wildstein to ax Democrats working at the Port Authority.  In June 2010, Wildstein traveled down to Trenton and met with Christie and a half dozen top aides to go over a list of Democrats at the Port Authority that Wildstein had prepared at the behest, he said, of Christie campaign guru Bill Stepien. Stepien was then working as deputy chief of staff for Christie.
Under cross examination by Baroni attorney Michael Baldassare, Wildstein was asked, "You ever remember sitting with the governor with a list of names where he said, 'Gone, gone, stay, stay, gone, I'll get back to you?'"
"Yes, I do remember," Wildstein replied. "It was in the governor's office in the state house."
The defense is trying to prove that Wildstein was the point man and the decider, the "enforcer," as Wildstein acknowledged, and not Bill Baroni, the man on trial. 
4. After everything, Wildstein still thought he was going to work for Christie's presidential campaign. He said that Stepien and DuHaime told him that he could lay low, then move over. "I had been told by others that I was still part of the team. That I was still valued as a member of the team. I was told at some point that Governor Christie was happy that I had stepped up and taken responsibility," he said.