The Takeaway
Community Program Builds a Bridge from Gang Life to Life on Campus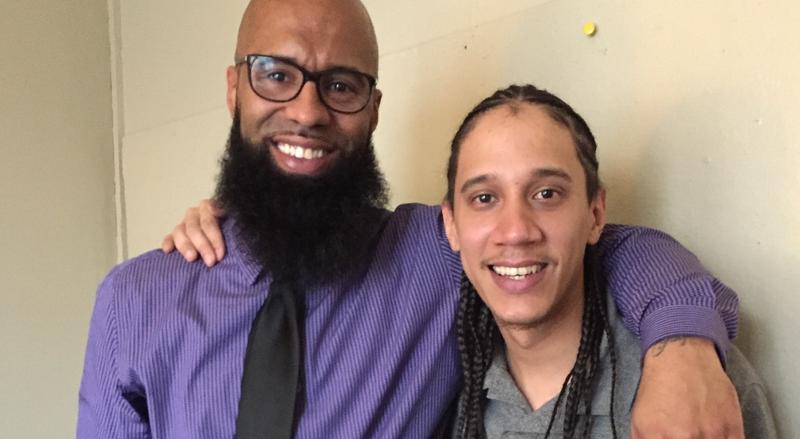 Click on the audio player above to hear this interview.
The Takeaway has been highlighting some of the country's most successful community colleges with our Community College Challenge series.
But, for some people, just starting on the path that leads to community college can feel like an impossible challenge. And getting to college can be especially difficult for students who live in communities plagued with high rates of poverty and violence.
Alex Diaz and Luis Rodrigues grew up in Boston's Dorchester neighborhood and are high school drop outs, former gang members, and convicted felons. Diaz and Rodrigues now have their sights on community college, thanks to the education nonprofit College Bound Dorchester. The Boston-based organization runs a voluntary "College Connections" program that targets the toughest youth in the neighborhood, helps prepare them to enroll into local community colleges, and supports them all the way through graduation.
Here, The Takeaway talks with Diaz, a student at College Bound Dorchester and his mentor, Rodrigues, a staff advisor with the program. Mark Culliton, College Bound Dorchester's CEO, explains why he believes his initiative has the potential to transform troubled neighborhoods in Boston and beyond.
This story was produced in collaboration with our partner WGBH and its ongoing series about community colleges.