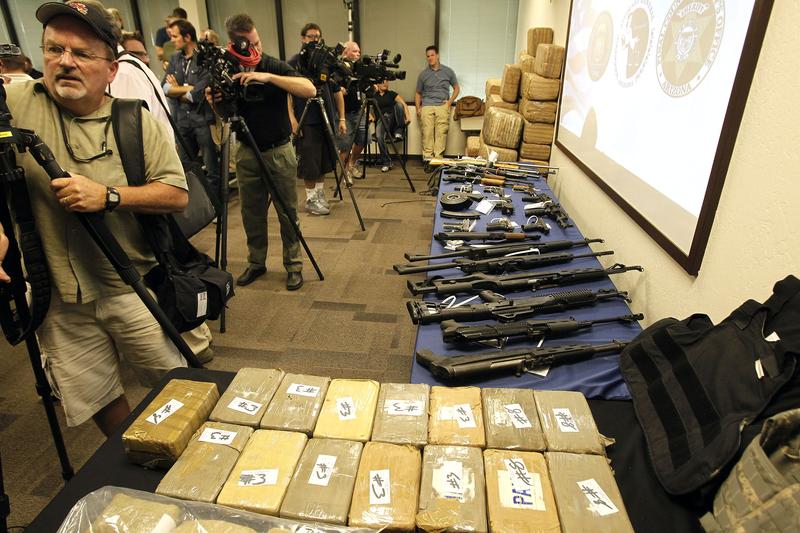 For eight years between between 2006 and 2014, James Tomsheck served as the assistant commissioner of internal affairs of US Customs and Border Protection at the Department of Homeland Security, a role that brought him face to face with corruption cases throughout the Department, and particularly on the Southern border.
His efforts to highlight that corruption eventually got him reassigned in 2014, but a New York Times report out last week reveals just how widespread it was. In the last 10 years, a review found that DHS border employees and contract workers have taken nearly $15 million in bribes, turning the other way to smuggled drugs and undocumented immigrants.
Ron Nixon, Washington Correspondent covering homeland security for The New York Times, joins James Tomsheck to discuss the extent of corruption at the Department of Homeland Security, and what, if anything, is being done to address it.