Brian's Tribute to David Carr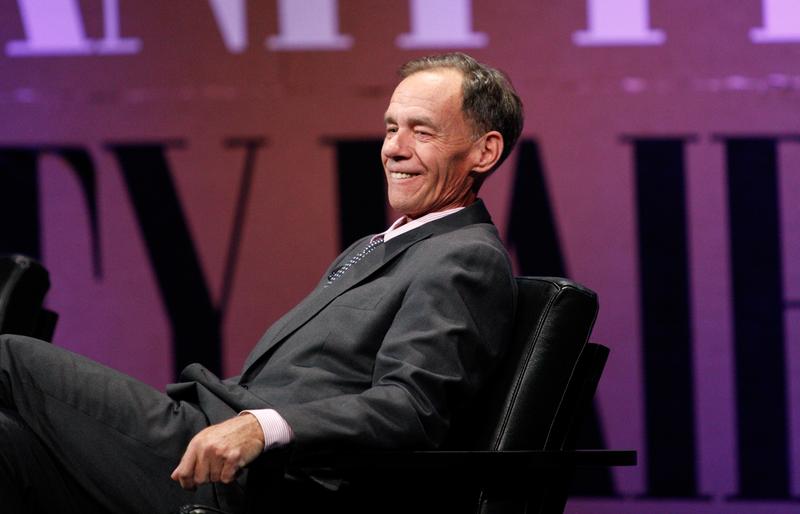 By our count, David Carr, the New York Times media columnist who died suddenly on Thursday, was a guest on this show fourteen times.
He wasn't a big famous public figure out there in the world, but he was very respected inside journalism. If you heard him on this show, or on this station, maybe you remember his gravelly voice tinged with humor and sarcasm. David was great at analyzing the emergence of digital media as a force when invention and big business crashed into journalism and our personal lives – sometimes for better, sometimes for worse.
Whether it was analysis of a media scandal (like his take on the Brian Williams story just this Tuesday) or joining callers in concern over higher cable bills (including his own), David always connected it to people and why things matter.
Here are five audio bites we chose (while still in shock, which we will be for a while yet) that celebrate one of his greatest qualities: the ability to make policy personal.
"I don't want to get all crunchy on you," he said last February when he discussed what's at stake in the Comcast-Time Warner Cable merger, "but..." 
Last spring, when the FCC proposed dense new net neutrality rules, it took David less than a minute to explain that this isn't about wires, it's about inequality:  
In 2011 he wrote a piece for the Times with "10 Rules to Make Sure Smartphones Don't Make Us Stupid." He cracked wise with listeners about their "stupid smartphone" gripes: 
And he compared media/telecom monopolies to Vietnamese elephants:
The public may not have known you much, David Carr, but to me and so many colleagues who try to make decent media, you were a rock star. Thank you.