Brian Lehrer Weekend Bonus: WNYC's Only Human Podcast Explores 'Biopolitics'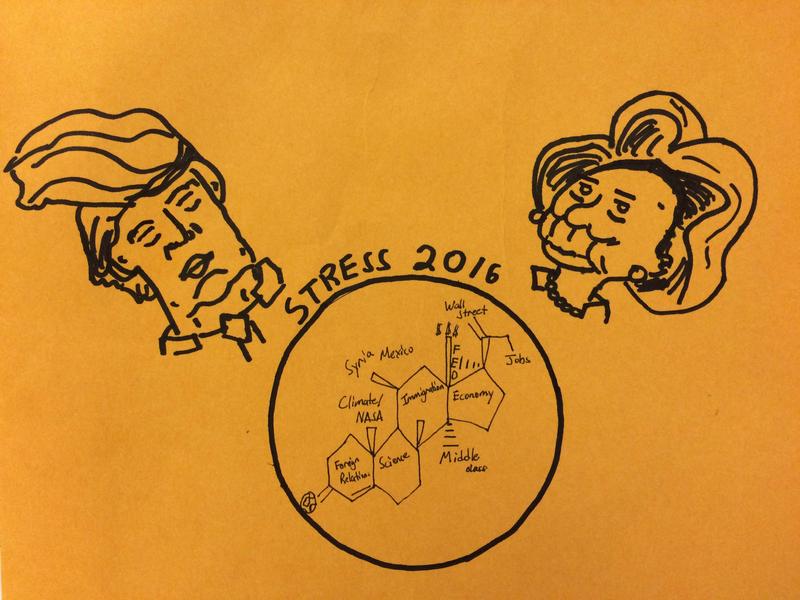 You know the Clinton-Trump saga is truly unique when even the American Psychological Association is worried about election-related stress.
The APA recently found that more than half of all Americans — 52 percent — say this year's presidential election is a "somewhat" or "very significant" source of stress in their lives. The survey was self-reported, meaning respondents answered a few questions online and the APA took their self-assessments at face value. Anecdotally, those assessments probably ring true for many of us, but it turns out there's a biological way to measure election stress.
Over the last few years, a group of neuroscientists and political scientists have pioneered a new field called "biopolitics," the study of biology and political behavior.
WNYC's Only Human wanted to measure stress for the 2016 election, so they asked experts to help them design an experiment using the presidential debates as a proxy for the election.
Hit "play" above to hear the surprising results and watch what happens when your worst political enemy is also the person who you love: