Breaking Down NYPD Commissioner's Response to Community Criticism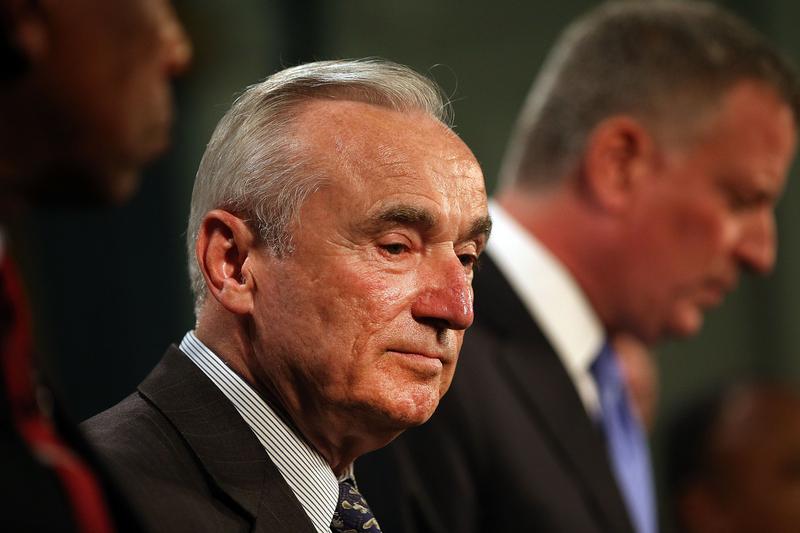 The death of Eric Garner at the hands of NYPD officers last month has triggered a backlash against police commissioner Bill Bratton and his "broken windows" policing strategy. On Tuesday, Bratton went on WNYC's Brian Lehrer show to defend the department's quality of life police tactics.
Brian Lehrer joined WNYC's Richard Hake to discuss Bratton's response to the criticism.
"He basically admitted that they crack down on the same quality of life infractions differently in different neighborhoods, and that has racial implications," Lehrer said.
During his interview on the Brian Lehrer Show, Bratton commented that the amount of people who died by police action pales in comparison the tens of thousands of lives that are lost everyday by violence in America. "That was one of his weaker answers," Lehrer said. "You don't excuse police misconduct by saying more people are killed by criminals. Of course more people are killed by criminals, the police are supposed to be professionally trained to never kill innocent or non-threatening people and I didn't think he sounded empathetic in that answer."