The Takeaway
2017 Rock and Roll Hall of Fame: Who Will Make the Cut?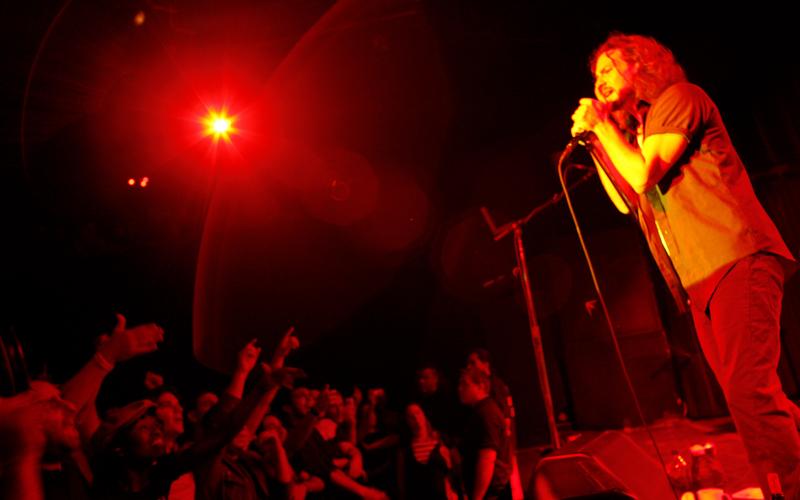 Click on the 'Listen' button above to hear this interview.
With another year, we get another set of nominees announced by the Rock and Roll Hall of Fame.
As usual, there are a bunch of first timers, like Tupac Shakur, Bad Brains, Jane's Addiction, Joan Baez, Electric Light Orchestra, Journey, Pearl Jam, Depeche Mode, and Steppenwolf. But there are also other bands who've been snubbed before, like Chic, Joe Tex, J. Geils Band, Kraftwerk, and Yes. Rock experts will vote on the nominees and the winners will be announced in December and inducted into the Hall of Fame in April.
Takeaway Culture Reporter Melissa Locker says the Hall of Fame represents how rock expands and evolves to incorporate the influences of R&B, country, electronic music, and hip-hop. Today, she gives her take on the selection process and the musicians who made the shortlist. Check out the full list of nominees below, and click on the 'Listen' button above to hear Locker's predictions. 
2017 Rock and Roll Hall of Fame Nominees:
Bad Brains 
Chaka Khan 
Chic 
Depeche Mode 
Electric Light Orchestra 
J. Geils Band 
Jane's Addiction 
Janet Jackson 
Joan Baez 
Joe Tex 
Journey 
Kraftwerk 
MC5 
Pearl Jam 
Steppenwolf 
The Cars 
The Zombies 
Tupac Shakur 
Yes