Breaking Down Donald Trump's Meeting in Mexico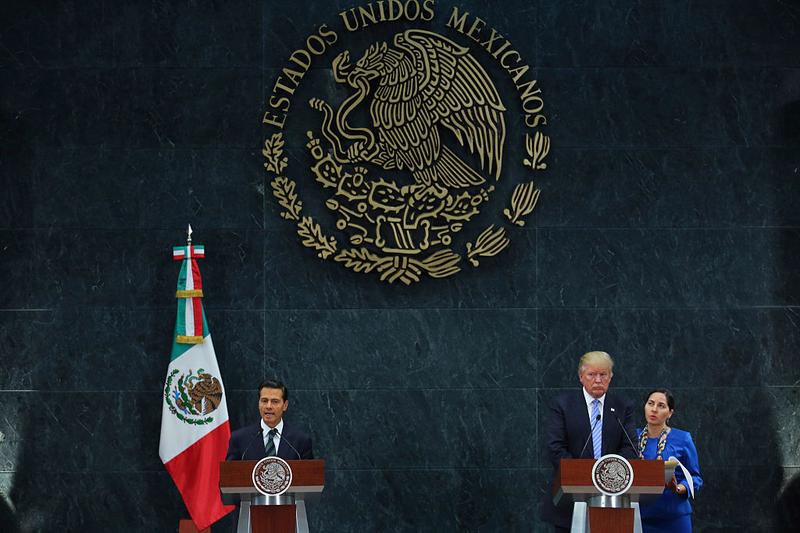 Donald Trump gave a policy speech on immigration in Arizona last night and repeated many of his blistering attacks against immigrants. He delivered that speech hours after visiting Mexico, the country that's been on the receiving end of some of his harshest rhetoric.
While it's clear why Mexicans on either side of the border might take issue with Trump, Univision and Fusion TV host Jorge Ramos says Mexican president Enrique Peña Nieto isn't much more popular.
Recent polls by the Mexican newspaper Reforma showed that 66 percent of Mexicans have a negative opinion of Peña Nieto, and considering Trump's rhetoric regarding Mexico and his proposed border wall, it came as a surprise to many that Peña Nieto would invite the Republican presidential nominee to Mexico City.
Ramos says it was likely a stunt by the Mexican president to try and boost his popularity by appearing to stand up to Trump's statements - an attempt, he says, that failed.
"He miscalculated everything," Ramos says. "He thought he could win, and he needed to do something dramatic, something important to change the narrative of a failing presidency. And he failed completely."
Ramos also says Peña Nieto missed an opportunity to publicly confront Trump on his stances on immigration and border relations. However, Ramos doubts that the meeting and Trump's subsequent speech will change many Latino votes in November.