Studio 360
Five Things You Had to See Online This Week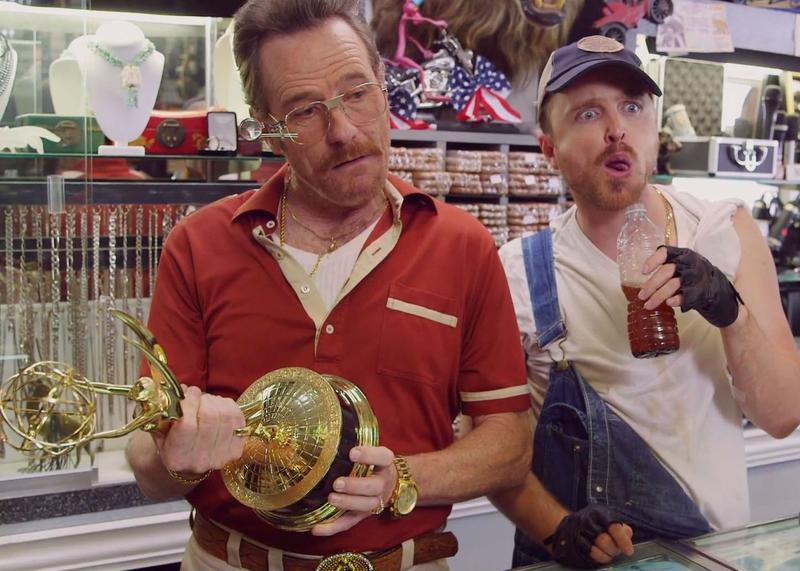 This week in "Thanks, Internet" — The best song of the decade (so far), the Smithsonian makes GIFs, Nick Offerman recites reddit, Breaking Bad meets Seinfeld, and Lauryn Hill sings about Ferguson.
1. Grimes Wrote The Best Song Of The Decade (So Far)
What to do when your staff goes on vacation? Make lists! Pitchfork spent the week recapping the best albums, videos, and songs of the decade (so far) in obsessive detail. There's a lot to read, but Amanda Petrusich's short essay on the #1 song, Grimes' "Oblivion," is a standout. Grimes (Claire Elise Boucher) sings about the lasting impact of being sexually assaulted. Yet she manages to disguise her lyrics with wobbling synths and orchestra hits made for the dance floor. Petrusich calls this feat a triumph: 
The subversion of expectation is a part of Grimes's founding aesthetic, and she frequently marries more defiant genres like noise and punk with propulsive pop production, outfitting her dissent in studio glimmer. The melody can be so sweet as to feel bubblegum, and when Boucher sings a bit like "I will wait forever"– a line that always jumps out –"Oblivion" starts to seem like a very different kind of lament. 

But what "Oblivion" ultimately offers is victory. It's the sound of one woman turning personal devastation into not just a career-making single, but a lasting anthem of transformation. 
2. The Smithsonian's Tumblr Is Better Than Yours