The Takeaway
Protests Erupt as Brazil Gets Ready for the World Cup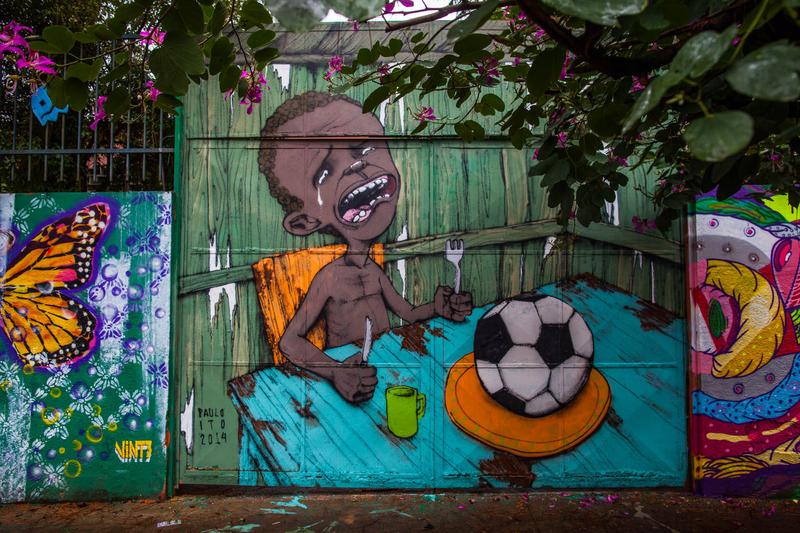 The kick off of the World Cup is only a few days away, and more than 3 billion people around the world are expected to tune in to the tournament. 
If you are in Brazil, however, you may hear the word "atrasado" more often than the sounds of the soccer pitch—it means "delayed" in Portuguese. Between the hundreds of thousands of foreigners flooding the streets and a struggling bureaucracy trying to hold it all up, there are going to be a lot of delays in the host country.
Brazilian taxpayers covered $3.5 billion of the total $11.5 billion cost of the World Cup—the most expensive tournament ever. Brazil's government has estimated that related tourism and spending will add more than $3 billion to the country's economy, but with protests erupting across the country over public service needs going unmet, the long-term impact of the game is still unknown.
Elaine Cantanhêde, a newspaper columnist and TV commentator for Brazil's Globo News em Pauta, explains what it's like in Brazil right now, and how the World Cup will affect Brazil's economy.
Rodrigo Bandão, was born and raised in Brazil but now live in Queens, New York. He grew up in Rio, and his mother and sister are still there in an apartment just four blocks from the Maracana stadium. He weighs in on what the mood is among ordinary Brazilians in these final days before the World Cup starts.