Bratton's Approach to Counterterrorism and Community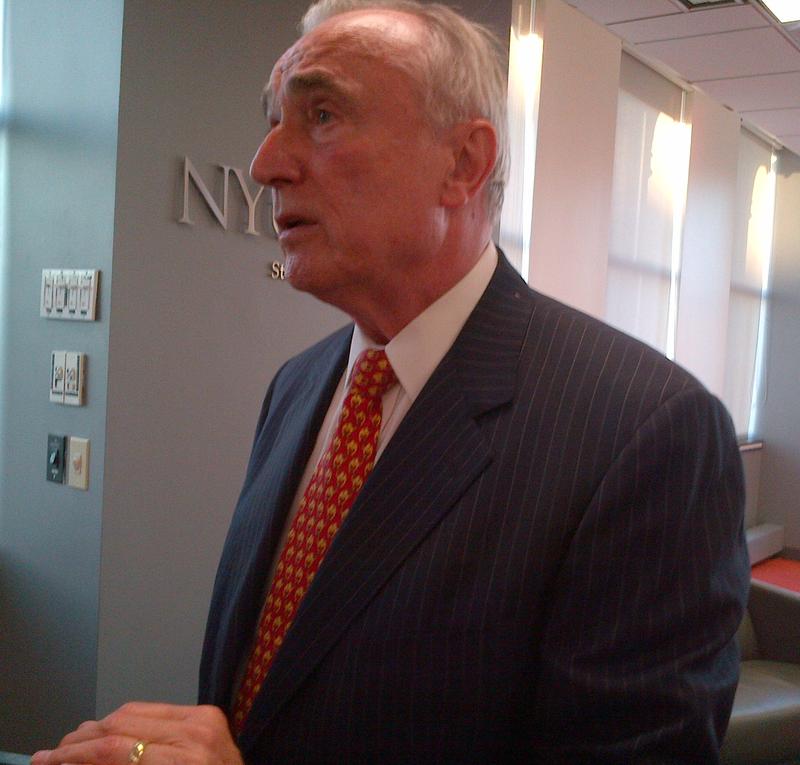 Up until now, most of the discussion about Bill Bratton's résumé has been about stop and frisk. When he was tapped by mayor-elect Bill de Blasio to be police commissioner, Bratton vowed the practice would be conducted respectfully. But another focus as he returns to New York will be counter-terrorism--or more specifically, preventing another terrorist attack.
Bratton's experience dates back to his first stint running the NYPD and has evolved over the last twenty years. One notable incident includes dropping a plan to "map" the local Muslim community in 2007 when he was Chief of the Los Angeles Police Department. The proposal was scrapped after civil liberty groups and Muslim leaders objected saying it was more akin to racial profiling..