Bratton Says Greed Stops Corps. from Reducing Cell Phone Thefts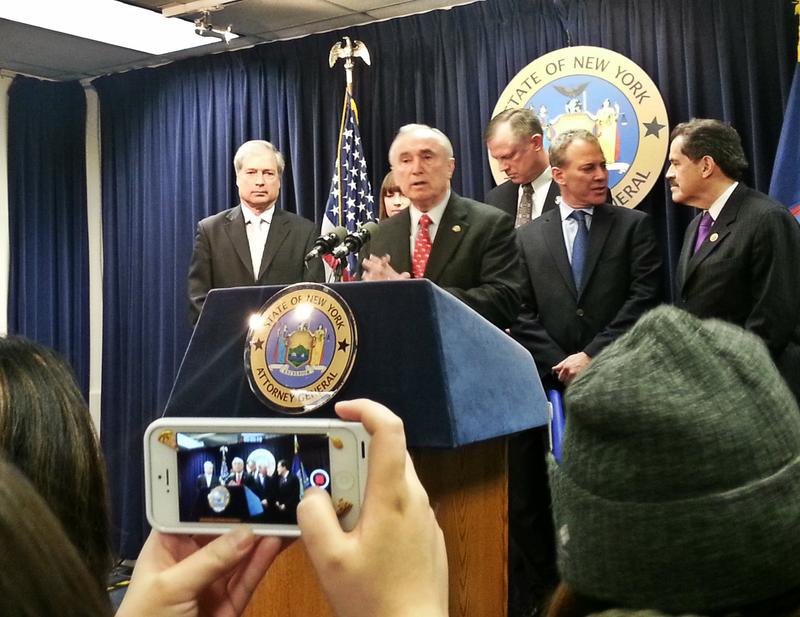 New York's top cop has some blistering words for cell phone manufacturers and wireless carriers, whom he accuses of moving too slowly to stop smartphone theft.
Police Commissioner William Bratton said on Monday there's a simple reason the industry hasn't already adopted a so-called "kill switch" to deter thieves:
"Corporate greed. Profit. That's what this is all about," Bratton said. "They're making $30, $40, maybe $50 billion dollars a year on new phone sales . . . . They're making a fortune on this. And they don't want to lose it."
Bratton made his remarks alongside New York Attorney General Eric Schneiderman and Rep. Jose Serrano, who has introduced a bill to require a "kill switch" in new phones, making them useless if stolen.
In an emailed statement, CTIA- The Wireless Association said it has created a stolen phone database, and supports tougher penalties for smartphone thieves.
"We encourage consumers to use currently available apps and features that remotely wipe, track and lock their devices in case they are lost or stolen, and our members are continuing to explore and offer new technologies to address these crimes, while not inadvertently creating a 'trap door' that hackers and cybercriminals could exploit," the statement said.