Bratton Calls for Transparency as de Blasio Fights to Keep Police Records Secret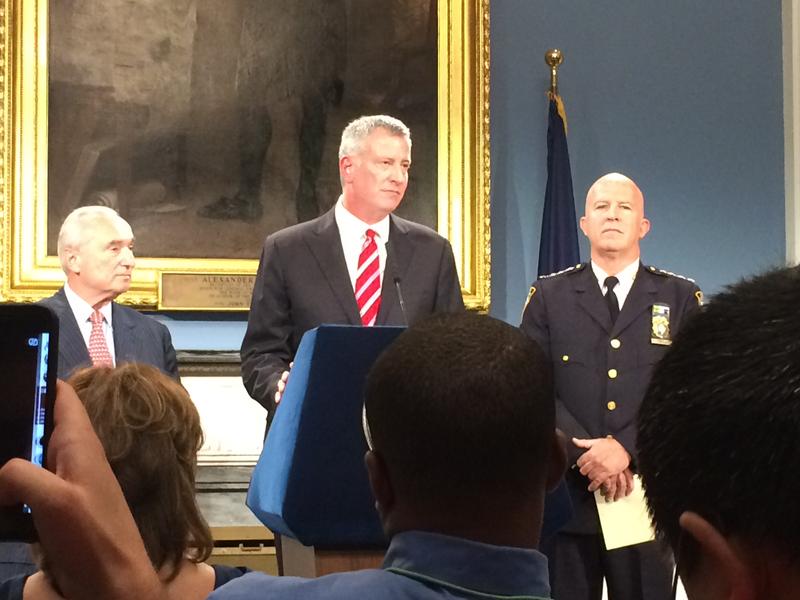 The public may never find out if the NYPD takes action against the officer whose chokehold killed Eric Garner.
That's because the department recently decided to block access to personnel orders that show when an officer is disciplined. Commissioner William Bratton says a decades-old state law makes such records confidential and the department never should have made them accessible in the first place.
At an unrelated press conference today, Bratton said he thinks there should be more transparency but it will be up to his successor and Mayor Bill de Blasio to push for such a change in Albany.
"I would be supportive of opening up the process more than we are now legally allowed to do," Bratton said.
Earlier this week, de Blasio said the state legislature has to change the law to allow more record to be released.
But the current law also says a judge can order the release of such information. And when a judge did so last year — ordering the city to release basic information about the civilian complaints previously filed against the officer in the Garner case — the de Blasio administration appealed.
Oral arguments are scheduled for October.