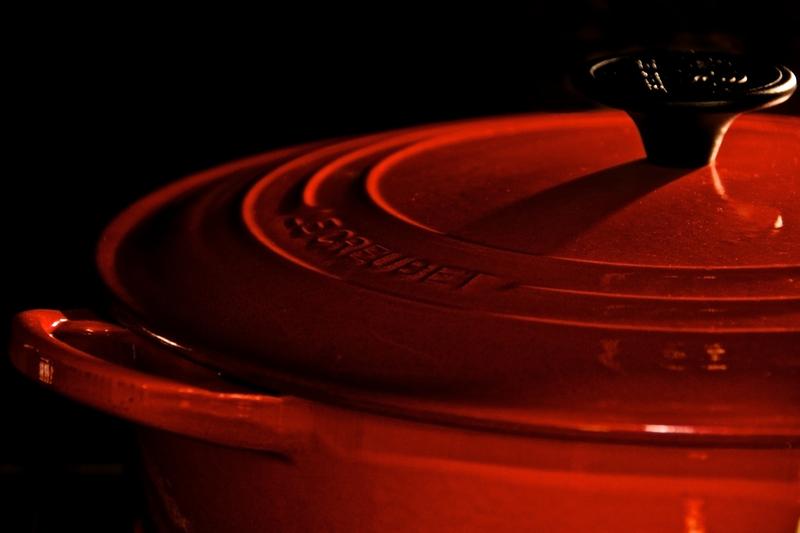 It's cold outside and more snow is on the way, which makes it the perfect time for braising! Slow-cooked short ribs, pork shoulder, brisket let you keep the oven on and the kitchen warm. Melissa Clark tells us about the fundamentals of braising and answers your questions about it! She's a New York Times Dining Section columnist and cookbook writer, and her most recent cookbook is Cook This Now: 120 Easy and Delectable Dishes You Can't Wait to Make.
Some Braising Tips
Sear whatever you're brazing on all sides, get it golden brown. It adds depth of flavor.
You can braise with any kind of liquid—wine, beer, broth, water, even a little fruit juice. Try using apple cider with white wine for a big piece of pork.
The liquid level should come up to half or less than half of what you're braising.
The basic recipe: Brown meat in fat, take it out of the pan. Put vegetables in (the standard is finely chopped carrots, celery, and onion) and sauté. Then add your wine or other braising liquid and simmer in until it reduces. Add the meat, cover, and put it in the oven at around 300-235 to braise.
Use a pretty good quality wine—something you would drink. Avoid anything labeled "cooking wine."
Classic carnitas doesn't need much added liquid. The fat in the pork melts into the sauce. You cook all the water off and the fat that comes out of the pork will brown all over. Carnitas should be a little crunchy on the outside, tender on the inside.
You don't need much liquid to make brisket. If you're not planning to serve things with the liquid, you don't need to use a lot to braise with.
Braising temperature is usually about 325 degrees.
Braise vegetables whole. They cook more slowly. Cabbage is great braised. Halve or quarter it (cut it through the root), brown it, then braise it in miso or with white wine and garlic.
If the sauce is not thick enough, and you want to serve it with the meat or vegetables, take pot out of oven, take out meat and vegetables, bring the liquid to boil on the stovetop and let it reduce. You can also add flour and butter to make a thick, glossy sauce.