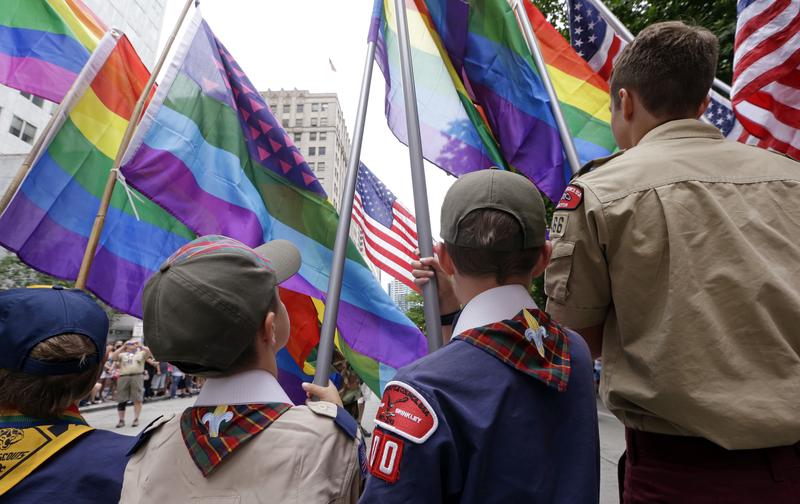 Eight-year-old Joe Maldonado is a transgender boy and in November of last year, he was booted from his Secaucus, N.J. Cub Scout pack because of his female designation at birth. The Boy Scouts of America have for more than a century said no to accepting transgender boys. This led Joe's mother Kristie Maldonado to file a civil rights complaint with the state against her son's hometown chapter.
The Scouts have faced enormous pushback in recent years for what has been seen by many as a reluctance to be open and inclusive.  In 2013 they opened their doors to gay scouts for the first time and in 2015 they began to allow gay scout leaders. And on Monday, the Boy Scouts of America announced it would welcome transgender children who identify as boys, like Joe.
Kristie Maldonado is celebrating this reversal in policy with her son. She joins us along with Scott Leadingham, a journalist and editor at Quill Magazine at the Society of Professional Journalists and a longtime Eagle Scout who is gay.