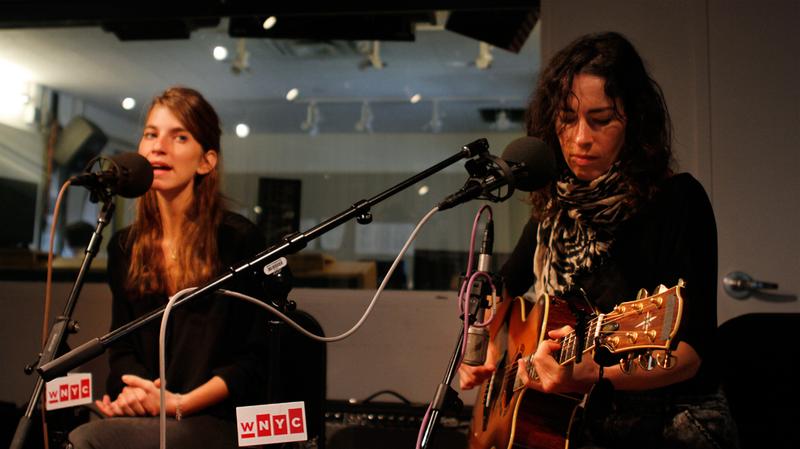 Valeska Steiner and Sonja Glass -- the two women behind the charming indie pop group BOY -- have been playing their infectiously catchy single "Little Numbers" since 2011. But it wasn't until this year that the Swiss/German duo finally caught on in the U.S.; that song's music video has been played over nine million times on YouTube. As a result, BOY's debut album, Mutual Friends -- which is already certified gold in Germany -- is now earning much-deserved wider exposure. 
But beyond "Little Numbers" Mutual Friends' songs strike the perfect balance between bittersweet and introspective lyrics and sleek songcraft with delightful melodies. And at the heart is the lilting vocals of Steiner and Glass -- falling somewhere between Feist and Suzanne Vega -- which makes these songs equally heartfelt and irresistible.
Hear Boy perform an acoustic version of its international hit and more songs in the Soundcheck studio.
For more photos, visit Soundcheck's Tumblr page.
Set List:
"Little Numbers"
"Drive Darling"
"Oh Boy"